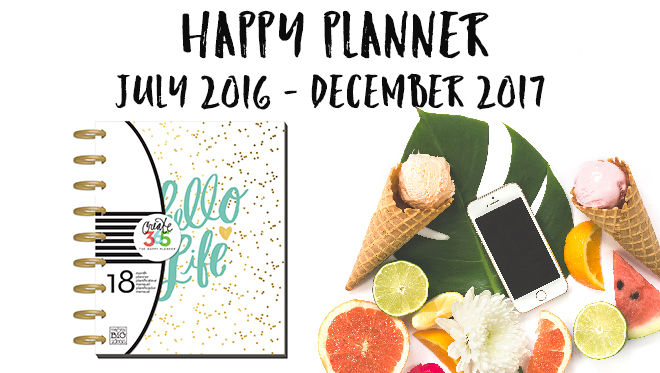 When I researched planners I looked at them all Erin Condin, Happy Planner, Kikky K, Filofax, Levenger, Franklin Covey, Day Timers.
Me and My Bog Ideas' Happy Planner is the winner
MAMBI Create 365 The Happy Planner 18 Month , July 2016 – December 2017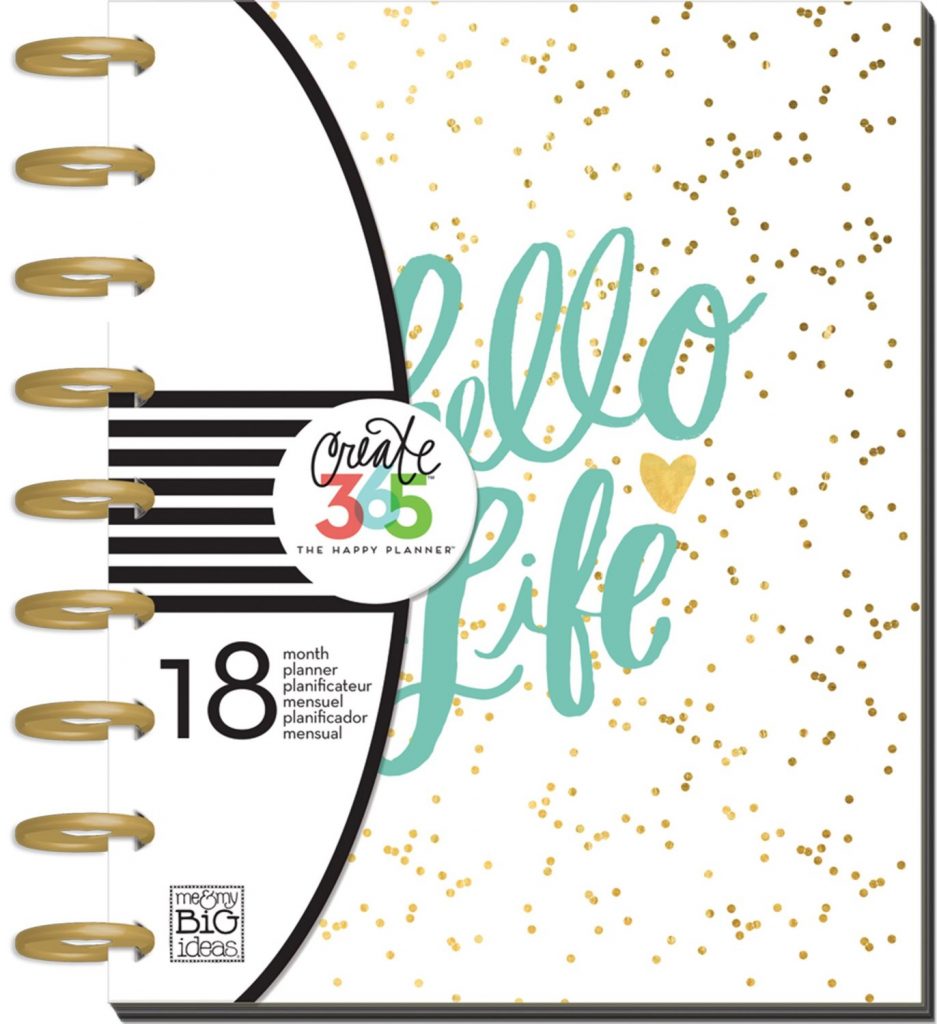 I have really enjoyed the feel, size and flexability of the Happy Planner. I have altered it a lot but it as close to perfect as I could get. I LOVE the Happy Planner for several reasons:
Disc-Bound My main reason for choosing a Happy Planner is the arc bound system. It is so easy to personalize it. I can take pages out, move them, and replace them. Move entire sections. I make way too many mistakes and change my wide too much to even consider a spiral bound notebook.
Large boxes: You get 2.5×1.5 boxes in the Happy Planner. Over 1/2 inch more than in Erin Condren Planner. I need the room to write. 
Size: The Happy Planner I use is 7.75" x 9.75" and fits in my purse perfectly. I choose the larger because I am using it as a planner and a Bible study I want as much as I can get on a page.
You can add a 6 month expansion pack or get larger disc rings if you want to stuff it with a lot of pages. Or store pages until you need them and carry a thin planner.
Frugel: Name brand planners cost $50 or more JUST for the name. That irks me. A disc-bound leather planner like Levenger is beautiful but cost in the hundreds. Happy Planner runs about $24.
Folds Over on itself: You can fold it over on its self and have a handy desk. No metal rings poking you as you try to write like with ring binders. My 16 year-old son chose disc bound notebooks for high school–a year before I found the Happy Planner–because he wanted it to fold it over on itself to write.
Easy to Switch Covers: If you have a laminated you can make a cover (and dividers or dashboards) out of any card-stock. Some of the scrapbook paperback have adorable sayings on beautiful designs. Or you can use photos, scrapbook methods, your favorite Bible verse, etc. You can even switch it out each month with a new color theme. But if you left it the way it came the cover is beautiful.
Easy to Add Sections: I was looking for way to document the chronological Bible study we are doing with my church (available at TorahClass.com). So I am combining my weekly Bible study pages in-between my weekly planner pages. You can add menu plans, exercise logs, ect. I made my own pocket covers with mint and gold folders.
Easy to Add Planner Paraphernalia: If you can punch a hole in it you can add it to disc-bound system: covers, dashboards, note pads, washi tape holders, pocket boards, stickers, bookmarks, Bible margin strips, anything you can punch a hole in.
See My Happy Planner Printable Stickers in my Etsy Shop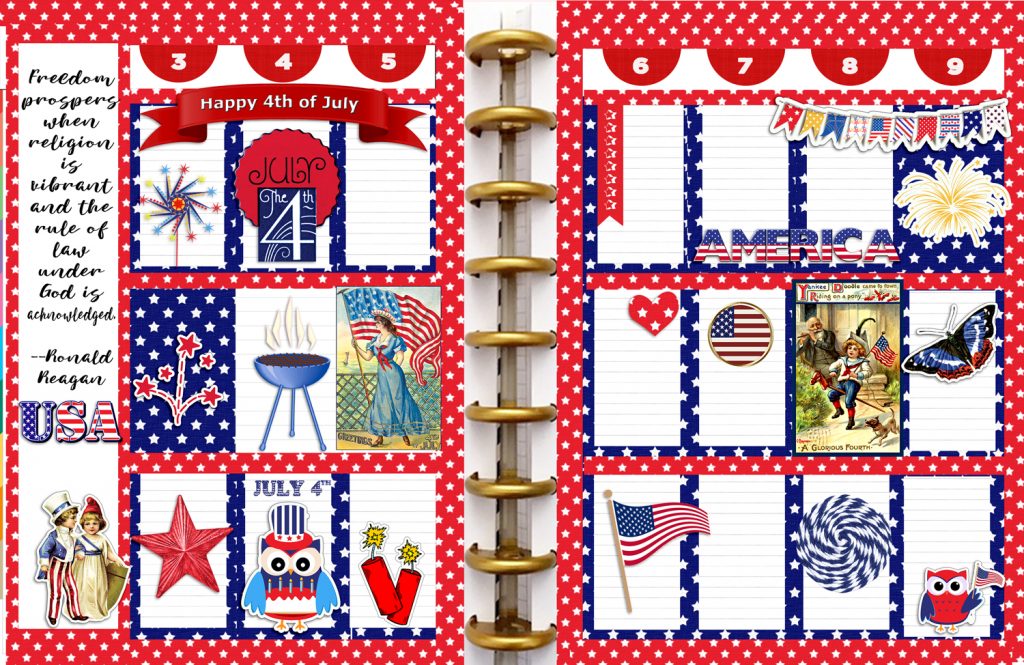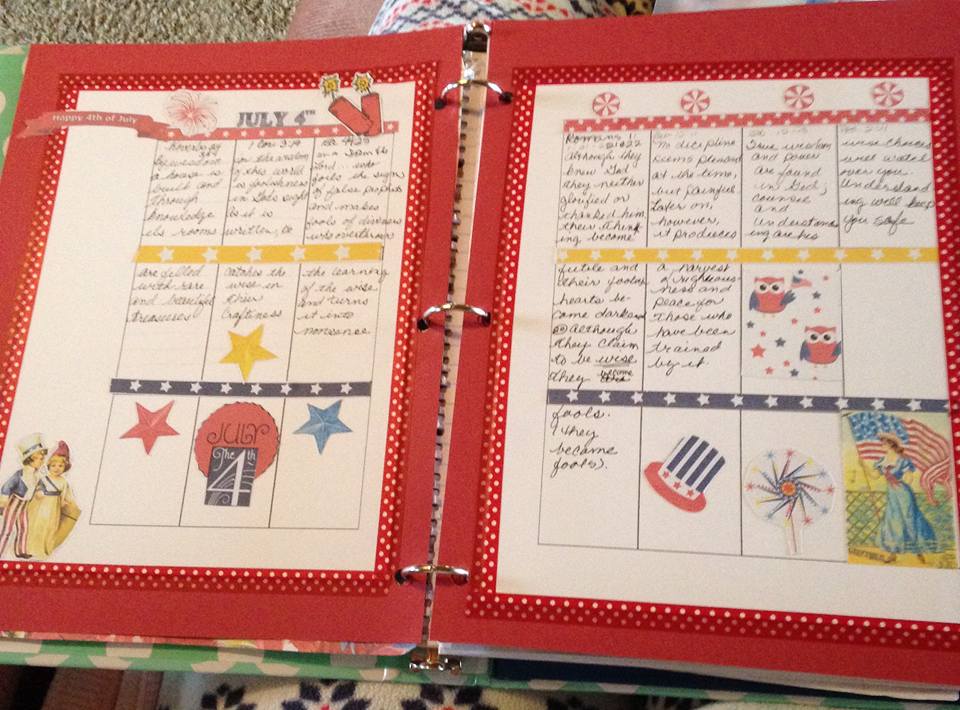 Using the Happy Planner for Bible Study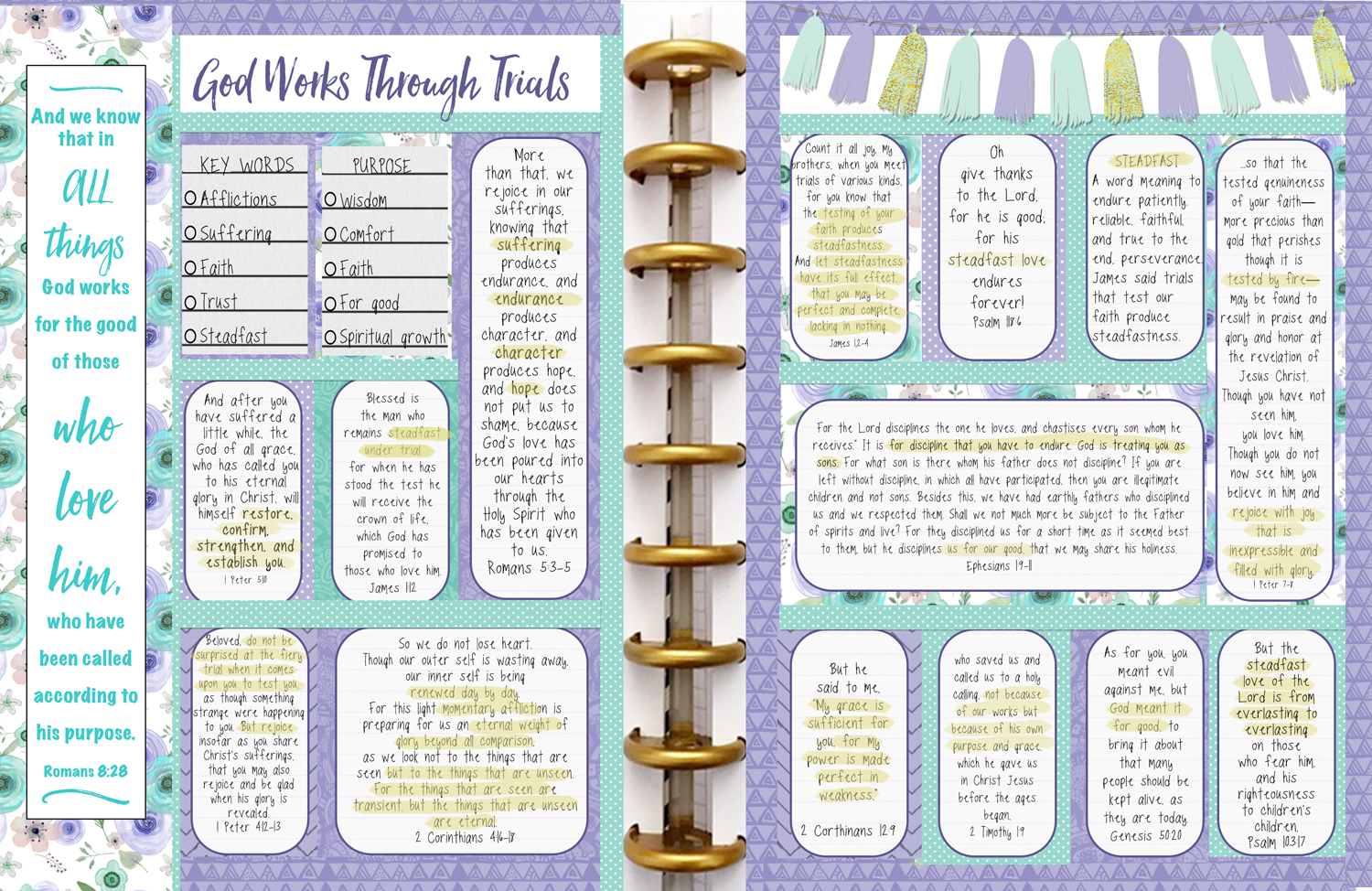 Using as a Planner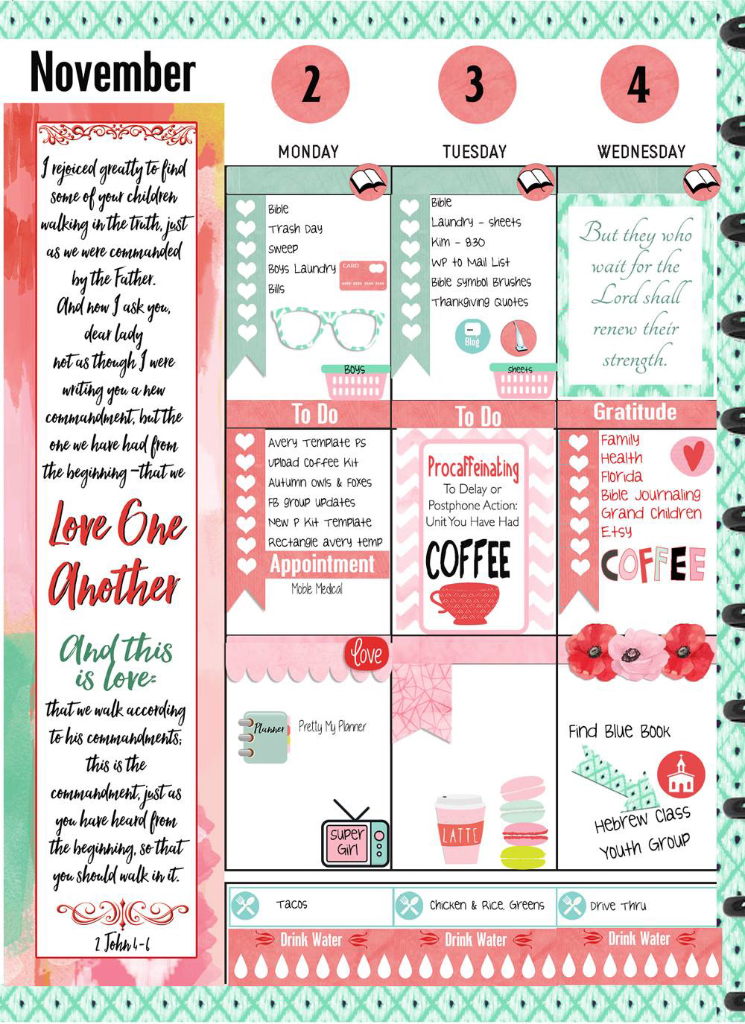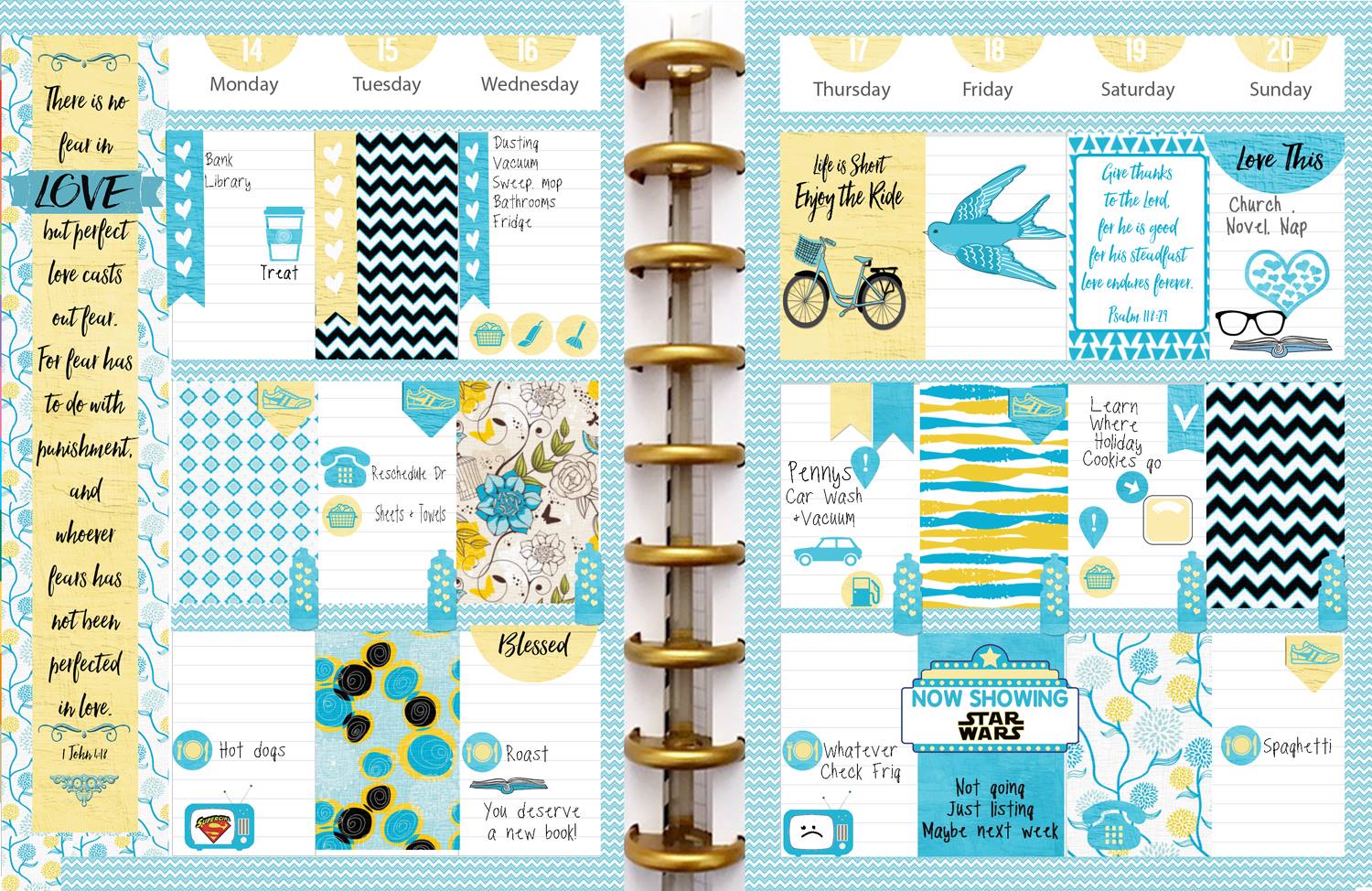 See Happy Planner and Erin Condren Planner Sticker Kits Here
Paper Punches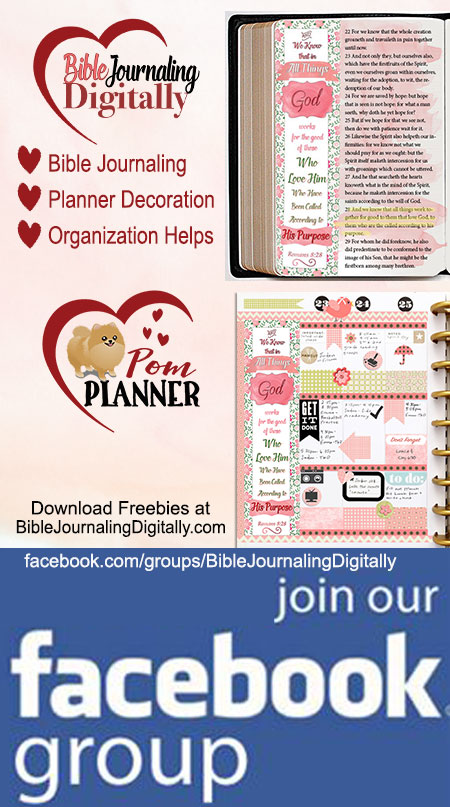 Happy Planner Gallery
[envira-gallery id="790″]