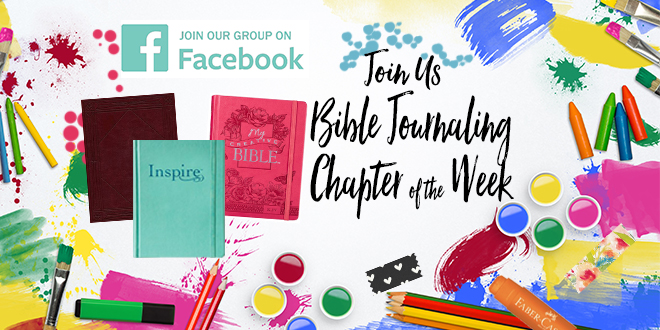 To join in the Bible Verse of the Week join the Bible Journaling  Facebook Group.
This week (May 16-23) chapter is Genesis 1. I will announce a new chapter every Monday.
Pray & Read the chapter
Watch a Video below  (optional)
Fill out the Key Worksheet (optional)
Use the Inductive methods to ark your Bible (optional)
Use free Bible Study tools to look up anything you question
Choose a verse.
Journal* the verse(s) in your Bible or Journal or fill out a worksheet.
In the description include:

any thing you learned or want to share
 #chapteroftheweek
supplies you used (it helps all of us)
*Either color an image in the margin (for those using Inspire and Creative Bibles) or any Bible using  your favorite mediums (paints, inks, stamps, markers, washi tape, sticker, gel pens, gelatos, etc.)
Optional Video
Excellent video by Tom Bradford (my pastor).
This is a digital page I used using a free digital program called  Skitch from Evernote after watching the video.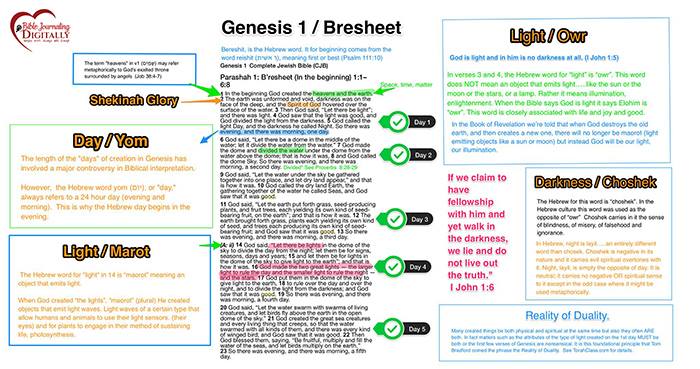 Inductive Bible Study Sample from Last Week's Lesson
You can download an inductive study guide here.