Download Free Planner Stickers at the Bottom of This Page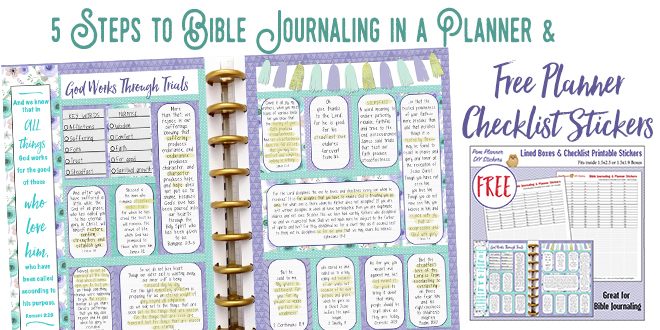 I've been Bible journaling in my planner. The block style layout is great to use as a study tool for those of us that learn better visually.  It works for studying a book, a chapter, a character, an event or a topic. I'll be adding samples of each in the next few weeks. Here I did a topical study on trials.
How to Do a Topical Bible Study in a Planner
Pray. Ask God to lead you to a topic, then ask for wisdom and direction.
Decorate your planner (I use a Happy Planner) with patterned boxes and washi tape just like you would for planning (I used this Lavender and Mint Kit). This stage is referred to in the planner community as #Beforethepen (see #Beforethepen samples here or you can use a notebook).

There are many free kits online, or use your stash or Pom Planner Kits.  If you are new to planners see Plan with Me videos here. 
Download and print free lined planner sticker boxes at the bottom of this page (boxes are two sizes to fit inside patterned boxes for either Erin Condren or Happy Planner boxes)
I make margin strips with the main verse (I did Romans 8:28 in the example) The Margin Strips fit in the Wide Margin Bibles!

Decide on a topic and begin looking up verses with Bible study tools. I use Logos Bible Software but there are several excellent Bible study tools online like BibleGateway.com
Use the lined paper stickers to jot down notes and verses. If the verses are too large for your boxes use more than one box.
Highlight important passages.
Happy Planner
This is the Happy Planner. If you want to put your Bible Journal Pages into your planner you will need a Hole Punch. 
Page from my Happy Planner used as a planner with Lavender and Mint Kit.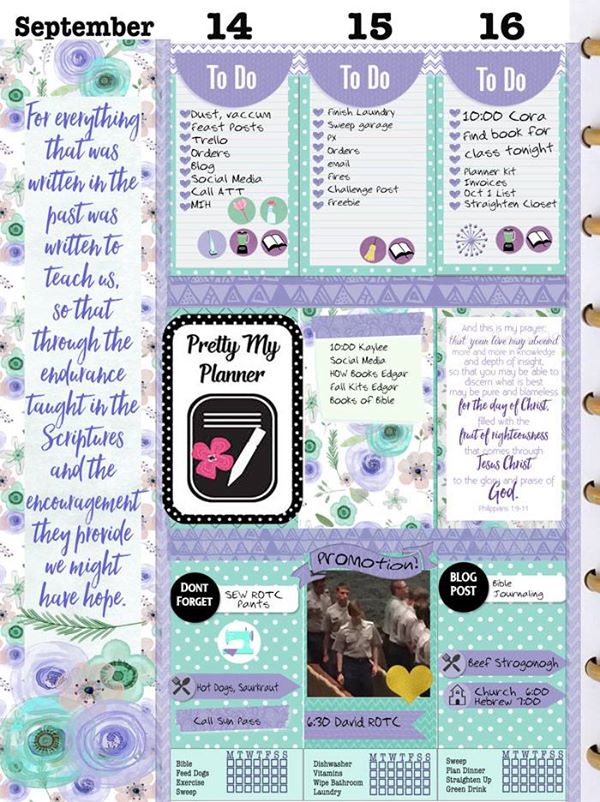 Using Bible Gateway
The Bible Gateway site integrates commentaries and other extra-Biblical resources with the text of the Bible. While you're reading a passage—say, John 3—look to the top right for the Show resources link:
Clicking on Show resources opens a new column and menu next to the Bible passage without taking you away from the current page. The new column lists all of the Bible commentaries that discuss the passage you're reading:
You can also use show Resources to look up Dictionary topics related to the text. Here's what it looks like alongside John 3 (click the image to enlarge):
Just click on a topic to view its entry in the Dictionary of Bible Themes.
You can also access the Dictionary by going straight to the Dictionary of Bible Themes page on Bible Gateway, or by visiting the Topical Index and scrolling down until you see the Dictionary listed.
At the main Dictionary page, you'll see a list of major Bible themes laid out in outline form. The nine topics on this page—"God," "Jesus Christ," "Humanity," etc.—represent very broad topics you can explore in more detail. For example:
Clicking on one of those theme brings up a more detailed list of topics.
Helpful Links
Lavender Mint Kit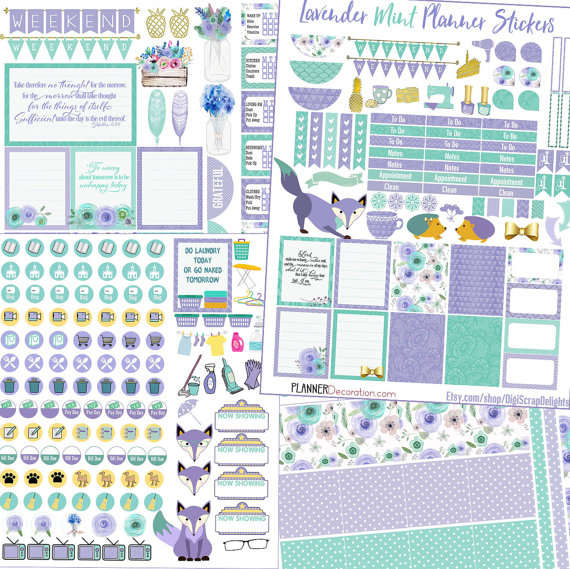 NOTE: These printable stickers are SMALLER than the EC (1.5×1.9) or Happy Planner (1.5×2.5) boxes so they fit inside the patterned boxes you find in the Planner Kits.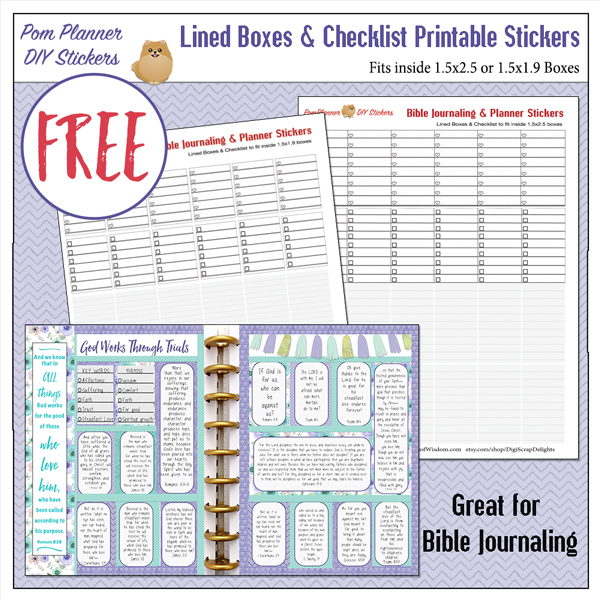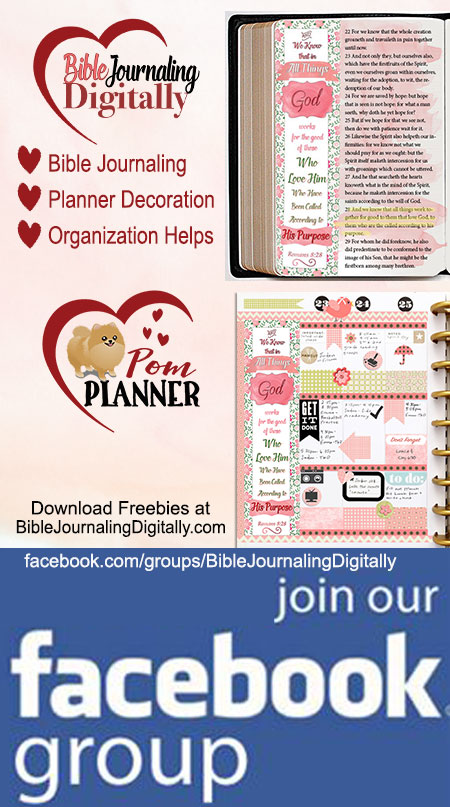 Click on the image to go to the download page.