Download both the free Bible Coloring Page and Margin Strip at the bottom of this page.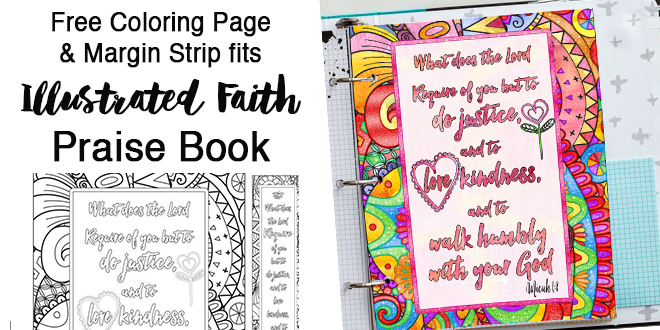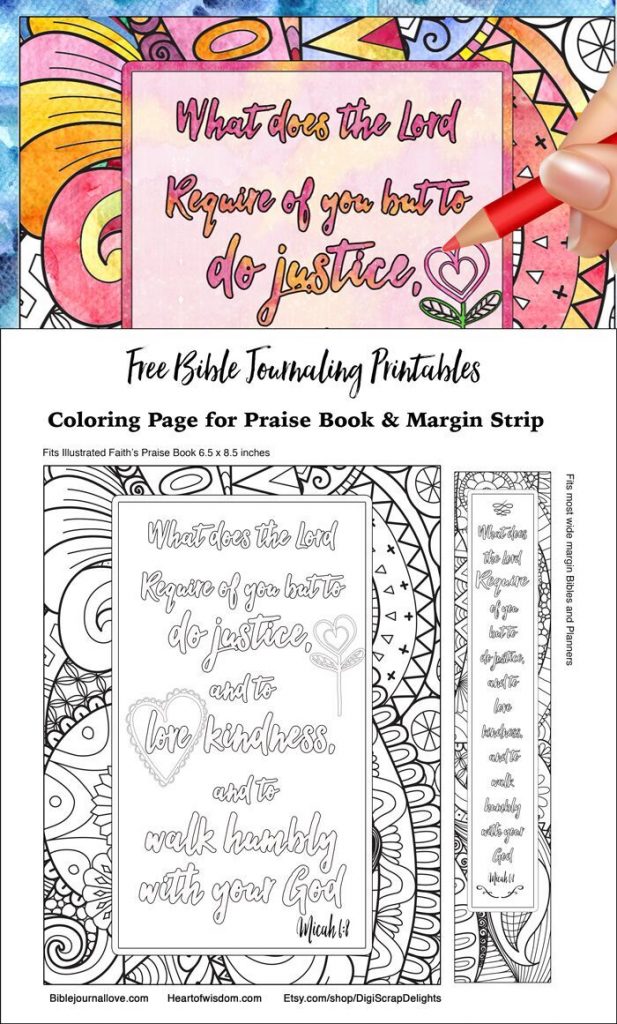 Father requires three things. That we:
Act justly – be fair in dealings with others
Love mercy and kindness – meet others needs
Walk humbly with . . . God – fellowship with Him, without arrogance
Yes, it is that simple! If the three ingredients above are active in your life  you will produce the fruit of the spirit in your life: love, joy, peace, kindness, gentleness and self control.
Don't misunderstand, these three requirements are  not intended as a way of salvation, but as the way the saved are to walk. We can have relationship with God because of His son's sacrifice. That relationship lifts our burdens as God frees, guides, protects, and teaches us because He is our Father and loves us.
We do not produce fruit of the spirit by attempting to harness it. It is produced in us when we allow His Spirit to harness us.
The Hebrew word for kindness, che'sedh (KHEH-sed) means loving-kindness or loyal love as used in Micah 6:8. This verse gives a summary of what God requires of us.
Therefore, as God's chosen people, holy and dearly loved, clothe yourselves with compassion, kindness, humility, gentleness and patience. Colossians 3:12
The Greek word clothe literally means "put on." Each day we get dressed physically and spiritually before facing the world. We choose to be kind.
Our continual prayer should be "Less of me, more of You." We are to be salt and light in this world. Others judge Christianity by our actions.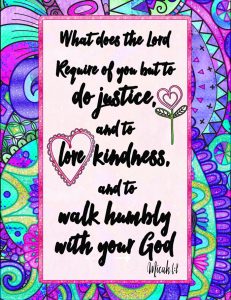 Kindness is a language. Learn it, share it; it speaks volumes.
…that Christ may dwell in your hearts through faith; that you, being rooted and grounded in love, may be able to comprehend with all the saints what is the width and length and depth and height – to know the love of Christ which passes knowledge; that you may be filled with all the fullness of God Eph. 3:14-19.
Whatever God desires for your life is His best. Humbly walk with Him, and you'll find it.
Illustrated Faith Praise Book
I made this printable to fit inside my  Illustrated Faith's Praise Book.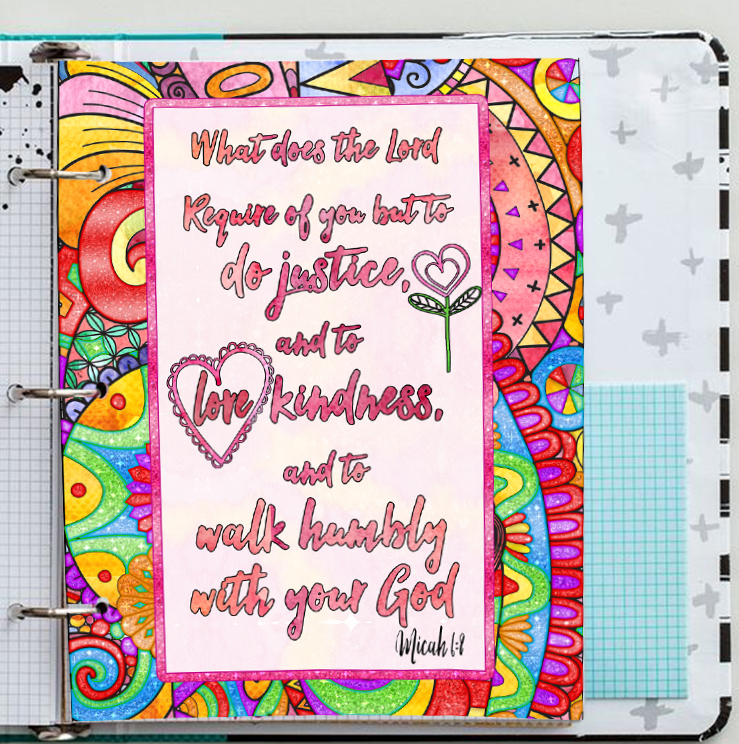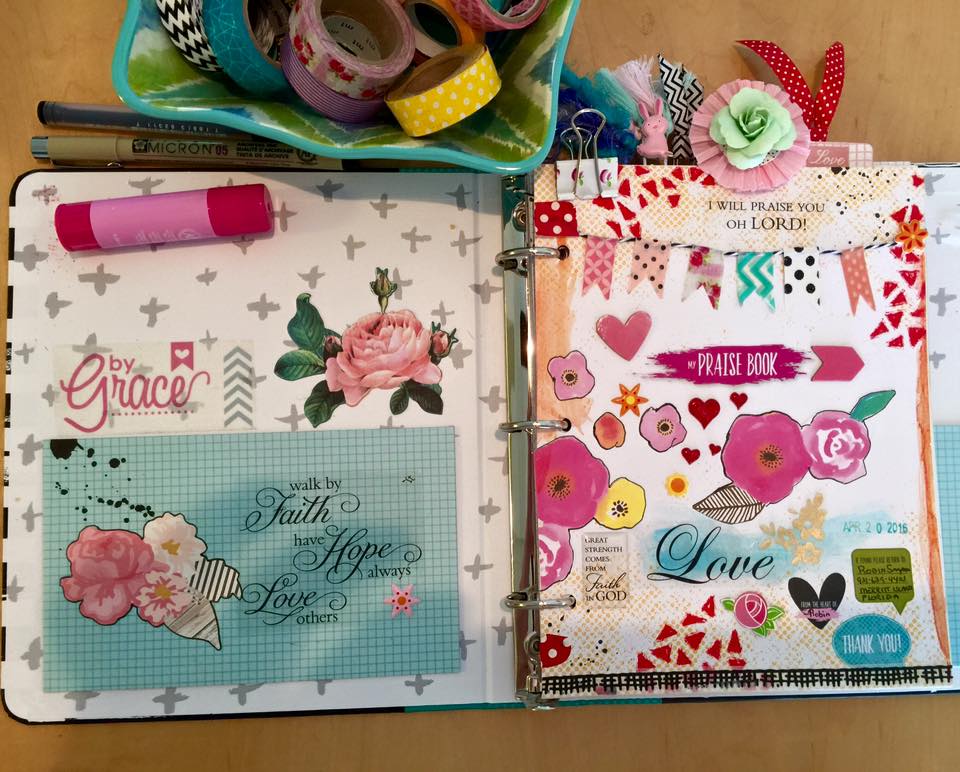 I'm having fun decorating it with stickers and washi tape.
The margin strip to fit in my wide margin Bible.
Download the Free Printable