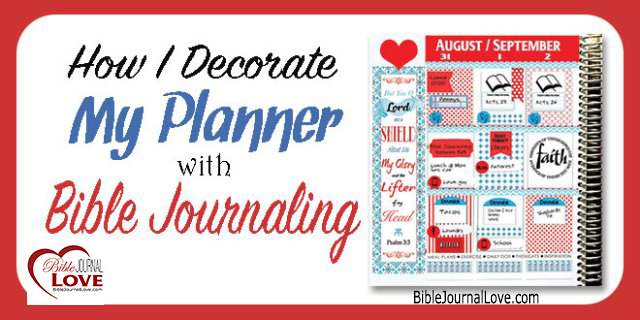 I've been combining my Bible Journaling in an ESV Single Column Bible with my Happy Planner( 7×9.25 inches).It works great both margins are 1.5 inches. I love my Happy Planner and it is less than $24 on Amazon.
Happy Planner with 1.5 Bible Journal Margin Strips

Erin Condren Planner  with 1.5 Bible Journal Margin Strips
The EC Planner also has 1.5 inch margins (expensive and I don't see any value over the Happy Planner.)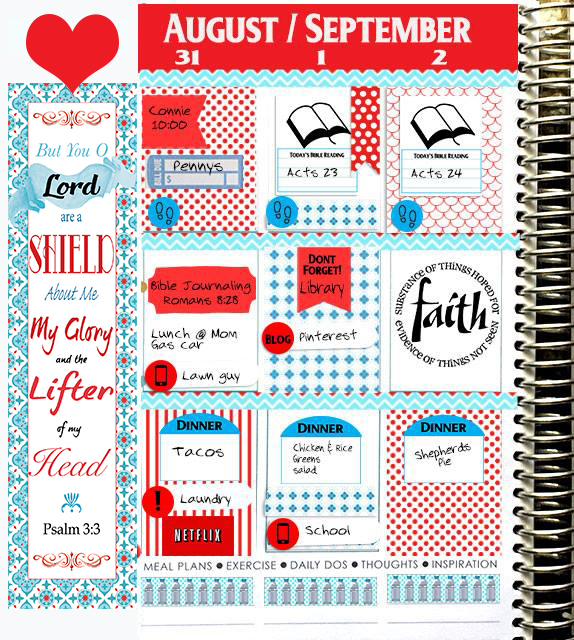 I've also add Bible Journaling to my little purse size Color Crush
I need to explain I use all three methods of Bible Journaling: traditional on paper, digitally on the computer and hybrid a combination of both. The journaling I put in the Color Crush I did digitally.
The color crush pages are small. So I reduce the size of my digital journaling and print out to fit the page or dashboard.
Bible Journaling in Color Crush Planner Dashboard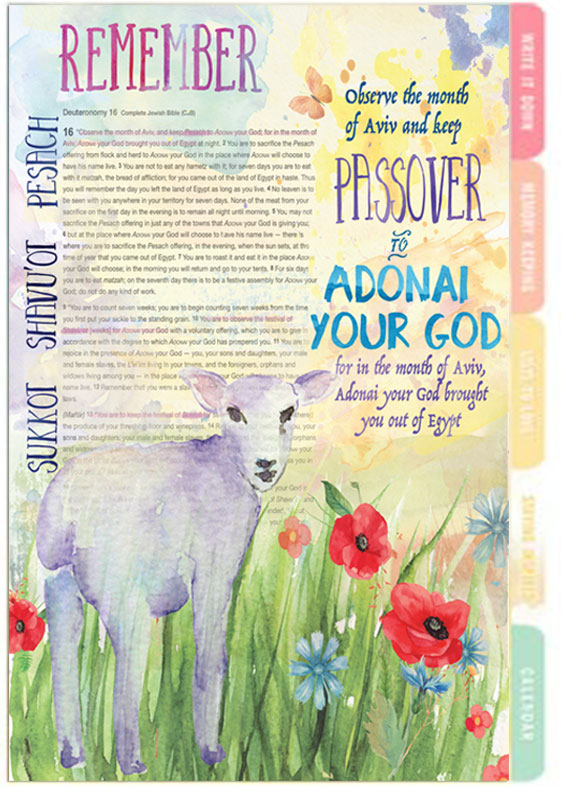 There is a section tabbed Staying Inspired. I print out the passage I am making digitally (Inductive Bible Study)  on vellum, hole punch and add to the planner. The flowers on my Bible journaling and flowers from the photo from the dashboard gives it a blended look.
The Bible margins won't fit on a margin inside the Color Crush but I do place them in the planner too. I thought the colors in this margin strip looked great against the dashboard on transparent vellum.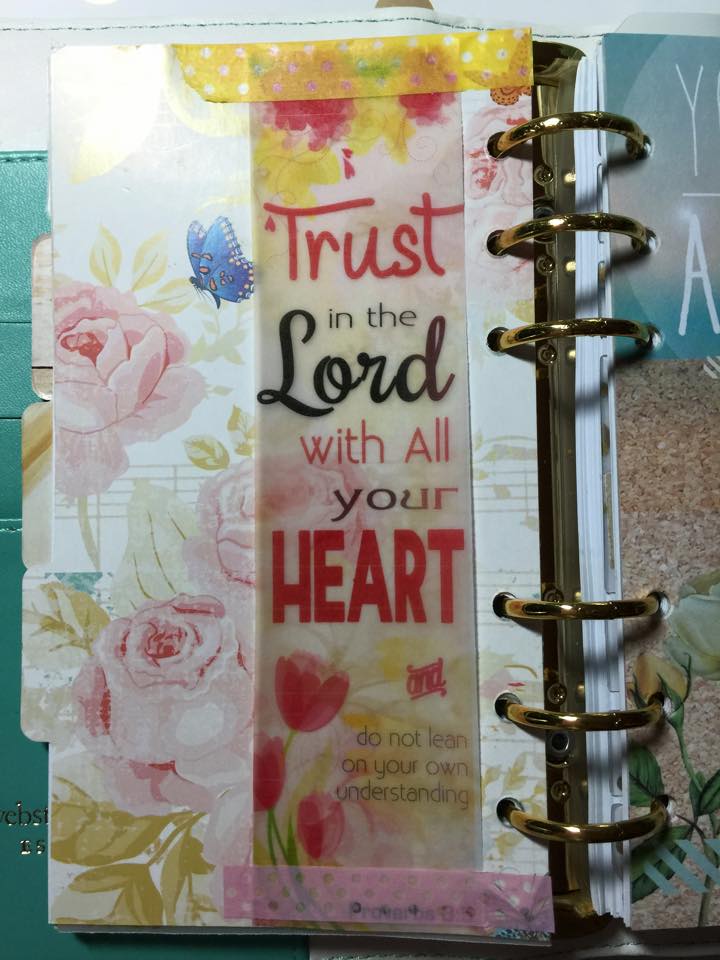 Planning a Third Planner
I have decided to get a third planner or binder to use for my chronological Bible study. I like my ESV single column and will continue to use it but I need more lots more room for my weekly chronological study.
In my church on Sunday at 9:00 we are going though the Torah one chapter a week we are in Genesis. At 10:30 we go through Acts one chapter a week. So I have a ton of messy notes and I would like to organize in a page across from the text. So I'm thinking one page to print out the Bible text and one page for my notes–then I can view them side by side.
I'm still trying to decide on a size (learned more about sizes than I ever wanted to know). I am leaning toward the A5 size.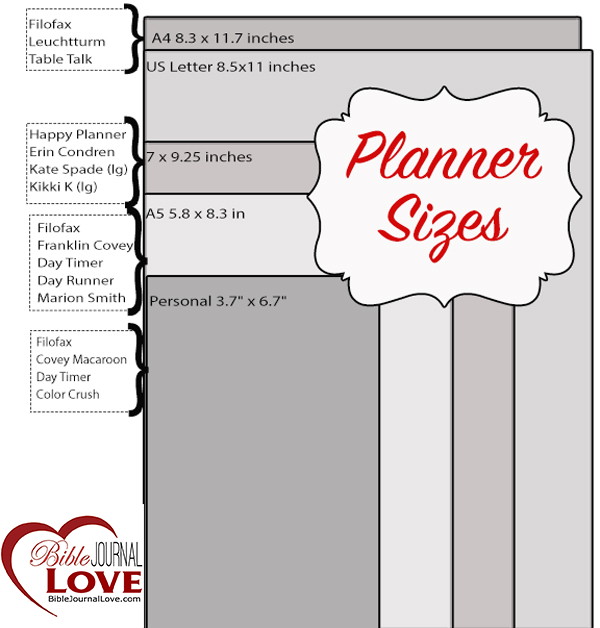 I have stared a New Bible Journal Facebook Group and you are all invited. The new group focuses on Bible Journaling, Planners and Organization. If you like to plan, organize or Bible journal come over and chat.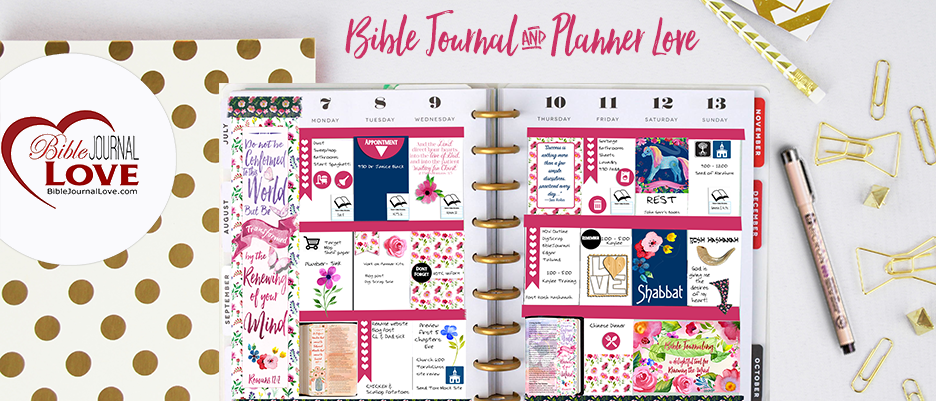 There is also a Bible Journaling Digitally Facebook Group.