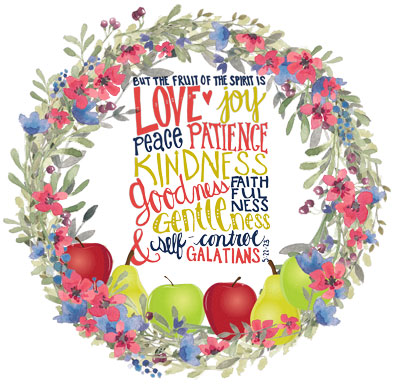 Today I found the biggest reason I am glad I am Bible Journaling Digitally –I can use any version and make changes so fast. I purchased a wide margin ESV because the Complete Jewish Bible (my fav) does not come in a wide margin version. So I originally did this page in ESV. But once I studied it I was upset that it twist the real meaning of this chapter. It paints the law, Torah (better translated instruction) so negative and contradicts Romans 7:12 (the law is holy, righteous and good.) and MANY other verses.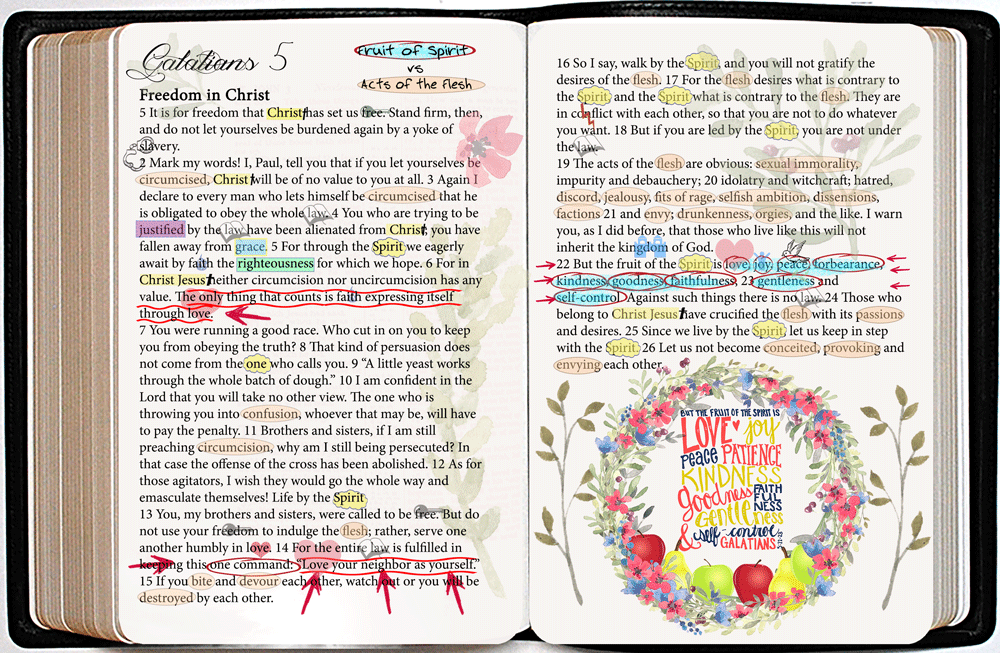 Since I did it digitally it only took a few minutes to swap out the version text and move around the symbols. The Complete Jewish Bible version it is obvious the that Paul is not against Torah but against LEGALISM.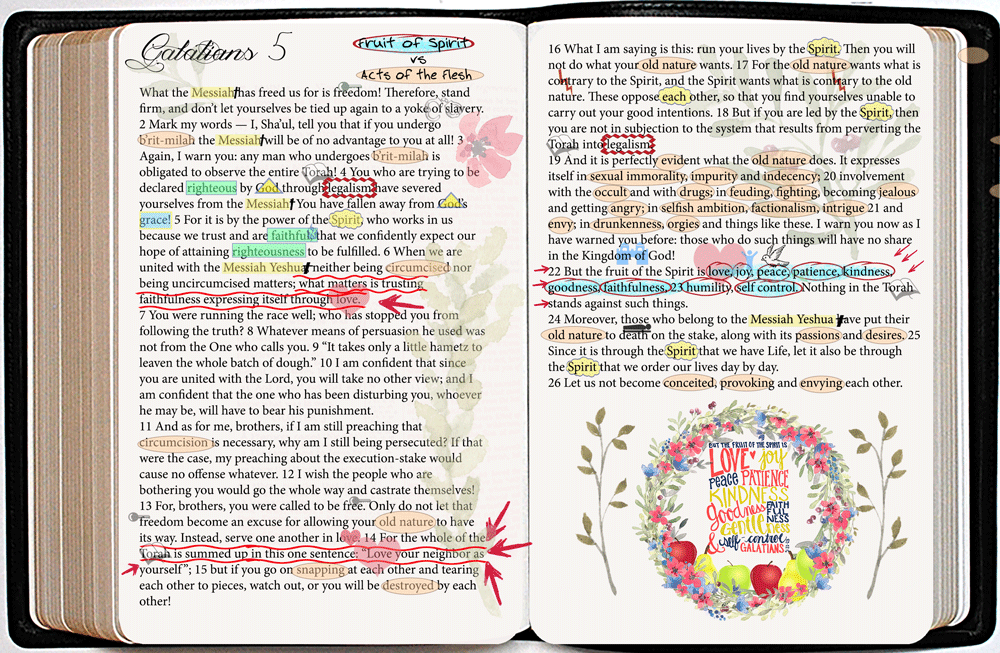 Making Room for the Wreath
Another advantage is how I was about to make room for the wreath. I love watercolor wreaths and couldn't figure out how to place one in the margin big enough so you could read the verse. So I made a digital Bible and left a space for the wreath.
When You Make a Mistake in a Physical Bible
Making Bible Journal changes in a physical Bible is doable too. I've made lots of messes and fixed them fairly well with stickers. Some margins I had to completely cover with scrapbook paper and start over.
Word Art Credit
NOTE: I created the wreath but not the verse. Word art credit and many thanks to Susan at the LivingRichonLess blog. 
Want to see More Digital Bible Journaling?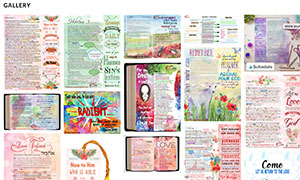 Any questions about digital?
I will answer in the comments.