Save your Bible Journaling page to your desktop. Instructions for Mac and Windows below. (You can do this on your phone and tablet too!)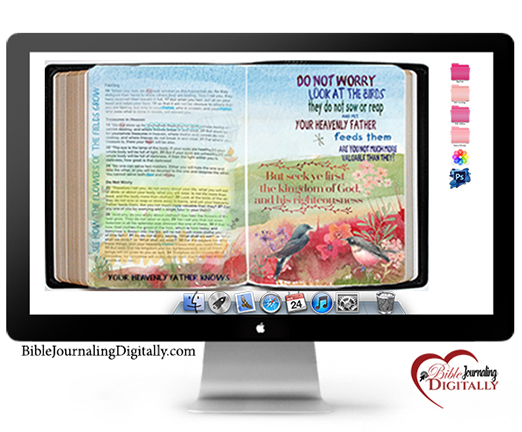 Or Download Free Desktop Images & Add Bible Verses
I found several free lovely desktop downloads and downloaded a few. I added a verse for my desktop (Photoshop Elements but any image software can add text to photo). I'll to make several to rotate.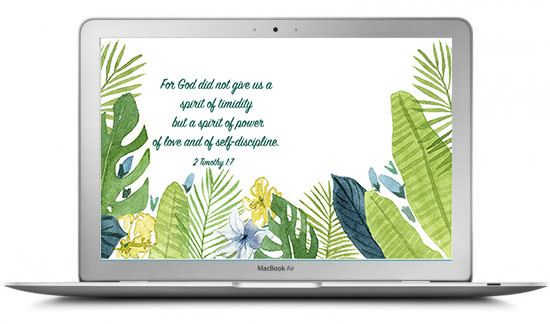 Mac Desktop Instructions
Control+click the Desktop itself and choose Change Desktop Background from the  menu.

Select the folder where you stored your Bible Journal page.
Select theBible journal page or photo you want in the box on the right.
Windows Desktop Instructions
See video here. Open Desktop Background by clicking the Start button and clicking Control Panel. In the search box, type desktop background, and then click Change desktop background.

Click the Picture locationlist to view categories, or click Browse to search your computer for the folder where the Bible Journal image is located.