Did you know that the Old Testament is 77% of the Bible? You can get a great overview of the Old Testament by watching these twelve videos by Tom Bradford. The Torah Class Old Testament Survey is a horizon to horizon view of the Bible that begins with Abraham and ends with modern day Israel.
This survey is fast moving and interesting, but in-depth and packed with enough information to connect the dots from Abraham, to Moses, to the Kings of Israel to the Messiah.
Each video lesson includes a free PDF of images from the slideshow.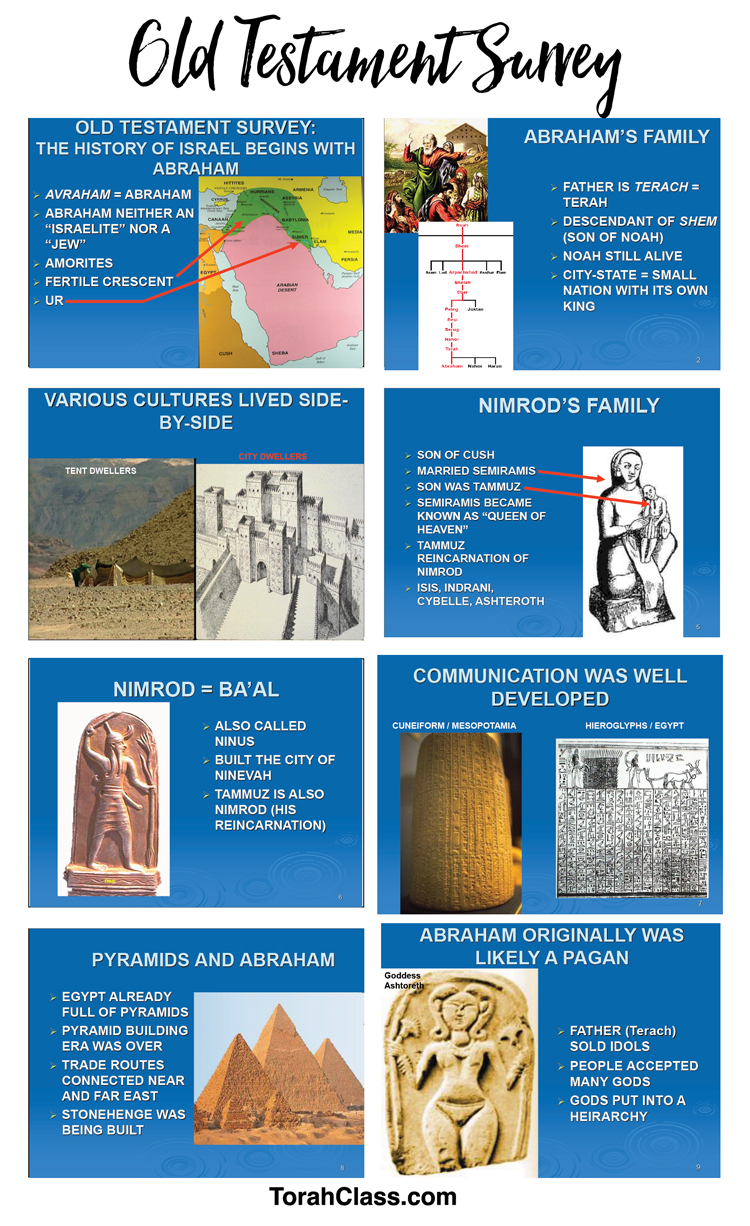 The Old Testament is primarily the epic story of God's redemption of mankind told through the nation that God created to bring His Word and the Redeemer to humanity. Don't miss it.