I shared on the Facebook Group my friend Dolores' basket of devotionals. Dolores writes her thoughts in the margins of her devotionals every morning and dates them resulting a diary of her spiritual growth. What a super idea! I love it. At the bottom of this post is a list of the devotionals in her basket.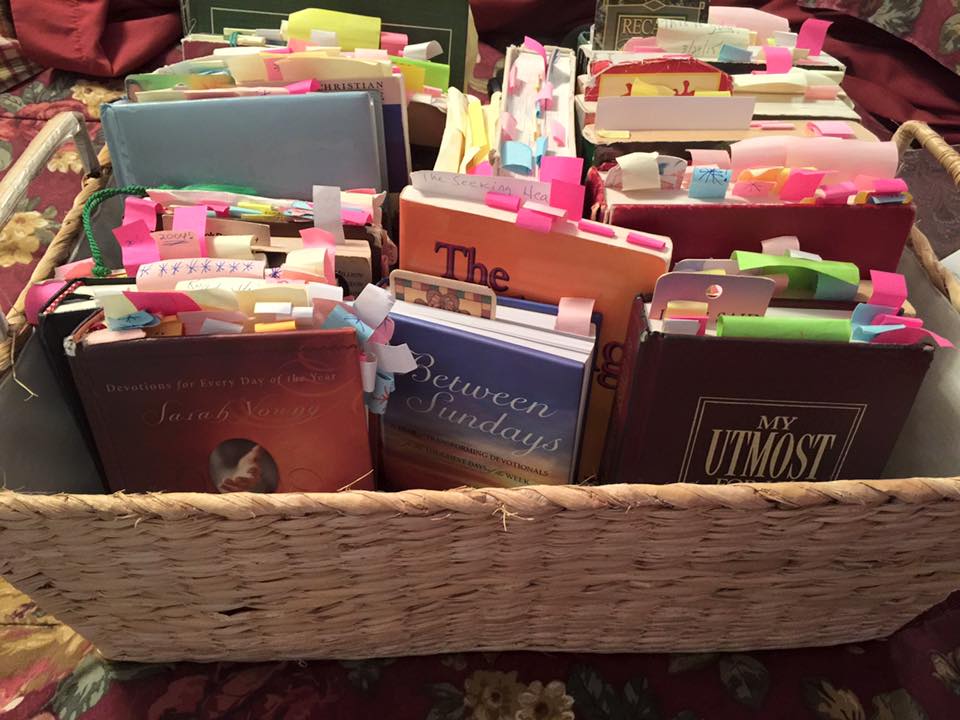 Here is a random page from her devotional. Its so neat to read the dated notes.
Every morning Dolores sits down with her basket of devotions, to spend time with her heavenly Father. After reading her daily devotion, She writes, documenting what she is learning about God, and words of affection for His character and His compassion. She can also look back at insights and significant turning points in her spiritual growth and development. (Her favs are marked not with sticky notes but stars). I have LOVED looking though them.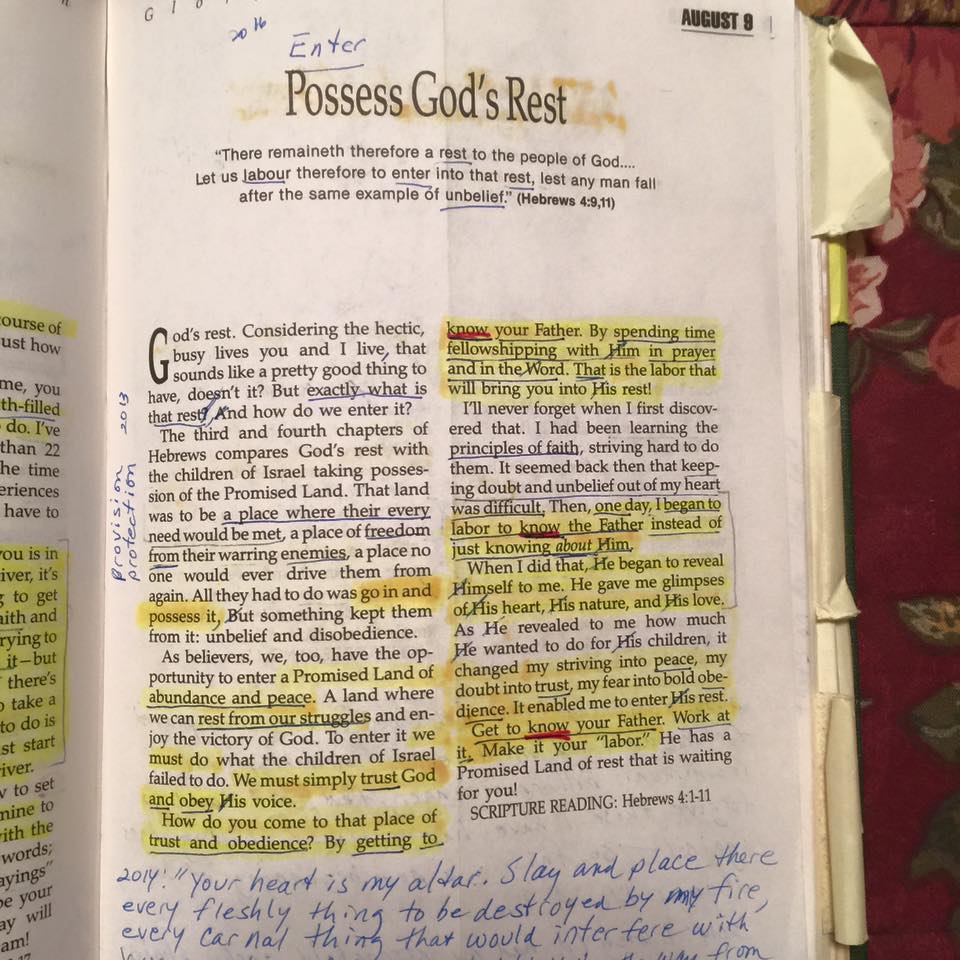 Devotional List
Several people asked me to list what is in Dolores' basket. The list below includes her basket contents AND my favorite devotionals (most on Kindle or Logos). With affiliate links. Note from Dolores: My first devotional was Streams in the Desert, where I found the names of various Christian writers, and I bought their books to learn more from them. I found I did not always agree with all of their teachings, but even that helped me to clarify my understanding and beliefs about Christianity.
Devotionals
Save
Save