Happy Hanukkah! Hanukkah begins Dec 12. Download the free stickers at the bottom of this page.
Confused about seeing Hanukkah on this blog? Read Why are Christians Celebrating Hanukkah.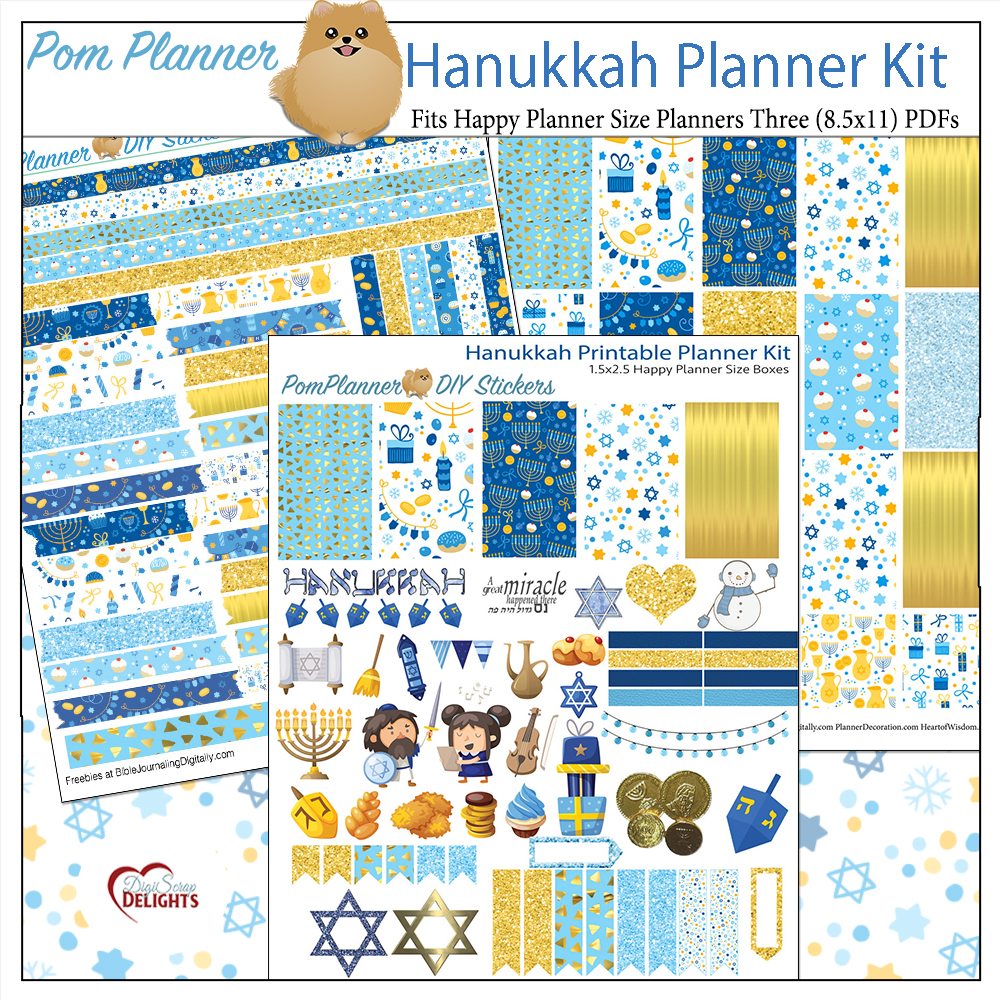 ---
Hanukkah Resources
---
Free Hanukkah Stickers
---
Let's Make a Scrap-Lapbook: Hanukkah
If you want to learn about Hanukkah a crafty way see the Hanukkah Lapbook.
Celebrate Jesus, the Light of the World! This lap book kit includes over a dozen booklets to make a beautiful Hanukkak Scrap Lapbook. Designed to be a thematic unit lasting the 8 days of Hanukkah. Here are sample pages.
---
One of my favorite books by by Dr. John Garr
A a masterful analysis of the menorah, the only biblical symbol that has the distinction of being designed by God himself. The only comprehensive study of the menorah in existence, this book is filled with valuable information about the history, design, and function of the menorah in both the Israelite sanctuary and in the earliest church.
God's Lamp, Man's Light presents vivid images of a rich biblically Hebraic tradition, including: Man's Soul: God's Torah, The Tree of Light and Life, Dedication Produces Light; Jesus, the Light of the Word, and Menorah Mystery Numbers. God's Lamp, Man's Light will help you understand the Jewish roots of the Christian faith. As you recognize the historical and spiritual truths represented by the symbols of the Hebrew Scriptures, your life and the lives of your family and community will enriched immeasurably.
See all Dr Garr's books with excerpts and reviews here. 
John D. Garr, Ph.D., is founder and president of Hebraic Christian Global Community, an international, transdenominational, multiethnic networking organization that serves as a publishing and educational resource to the Christian church. An academician with a pastor's heart, Dr. Garr both informs and inspires believers for biblically sound, Christocentric faith that is grounded in the Hebraic heritage of the faith of Jesus and the apostles.
---
A Family Guide to the Biblical Holidays
Having this book at your fingertips is like having a library on the Bible holidays!
The symbolism in the Bible is an absorbing subject! This book reveals Jesus's death, burial, and resurrection, all foretold in the spring holidays, and find out how to recognize His second coming by learning about the fall holidays!
This giant, 585 page telephone-size book gives an an extensive look at the nine annual holidays: Passover, Unleavened Bread, Firstfruits, Pentecost, Trumpets, Day of Atonement, Tabernacles, Hanukkah, Purim and the weekly holiday–the Sabbath!
"In 34 years of publishing Messianic Catalogs we have never seen such a creative contribution to the body of Messiah …" Manny and Sandra Brotman, founder of The Messianic Jewish Movement International
Dr. Marvin Wilson, Professor and Chairman of Biblical and Theological Studies at Gordon College, Wenham, MA and author of Our Father Abraham: Jewish Roots of the Christian Faith said:
"I enthusiastically endorse this exceedingly creative project! This family guide is a Christian exploration of Biblical Holidays adaptable for all ages. This impressive work is visually attractive and sculpturally anchored. Here is a delightful educational tool serious students will appreciate, for it will provide them with a detailed understanding of one of the foundational instructional pillars of the earliest Jewish church. Explore wonderful basic foundational truths that are found in the only Bible the earliest church knew."
---
Light Unit Study Pinterest Board
This Pinterest board links several science and spiritual studies on Light. It was created to use with Heart of Wisdom's Light Unit Study but can be used alone or with other curricula. Hanukkah is a perfect time to study light.
Light Unit Study
Eighteen Four-Step, Internet-Linked Lessons
The Light of the World
Creation of Light
History of Artificial Light
Thomas Edison's Light Bulb
God's Lamp: The Menorah
Light and Shadows
Vision of Light
Reflection and Mirrors
Refraction and Rainbows
Lenses: Making Things Bigger and Better
Cameras and Recording Light
The Electromagnetic Spectrum
Light and Color
Particles, Waves, and Photons
Light in Art
Photosynthesis
Laser Light
Speed of Light
---
Planner Stickers
DIY Planner Stickers at DigiScrapDeights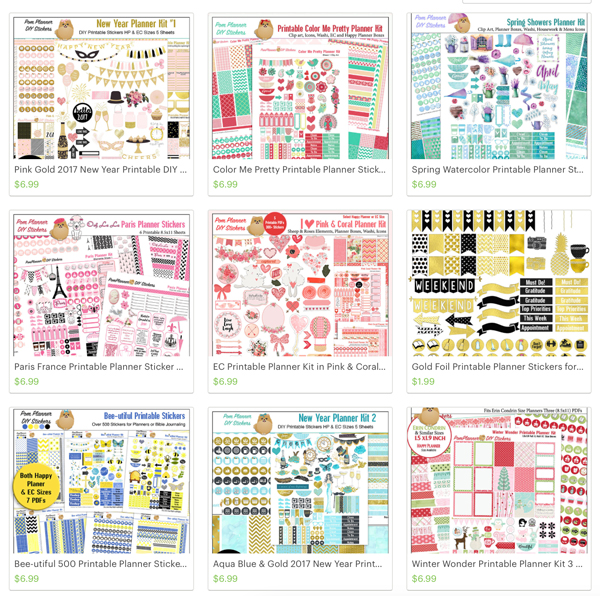 Download the Hanukkah Stickers
Confession time
I made these stickers because every year I get confused on which direction the candles go in and which direction they are lit (I've always had a right/left difficulty especially with the two sided pages on a copier). So I hope you enjoy my cheat sheet. Here is how they look in a planner.

Want to know more about planner organizing? and Bible journaling? Visit BiblejournalingDigitally.com or join our Facebook Group. 

Follow Heart of Wisdom's board Hebrew Roots on Pinterest.
SaveSave
SaveSave
SaveSave
SaveSave
SaveSave