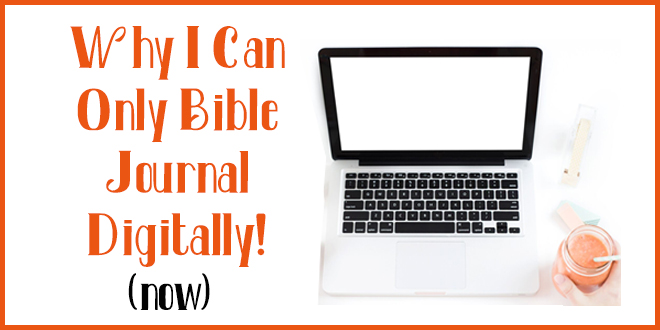 Arthritis makes it difficult to use scissors to cut and paste. So last year when I began Bible journaling it was easier for me to Bible Journal on the computer. But I could print out the pages and do some cutting and pasting. But now I have a herniated disk and can't bend my neck and my hands are too weak to hold a pencil much less scissors. I had to move in with a friend in a nearby town to take care of me in her guest room and rent a hospital bed. She is taking wonderful care of me and Lord willing, I will avoid surgery and be back on my feet in 4 to 6 weeks.
Praise God, I can still use my computer! I have a special desk rigged to the hospital bed. Below are some pages I've done recently.
If you are interested in Bible Journaling Digitally check out these classes.  It's really very easy and SO MUCH FUN! No artistic talent needed. I can barely draw stick figures but I can layer pretty (even in a hospital bed).

[envira-gallery id="3245″]
Save