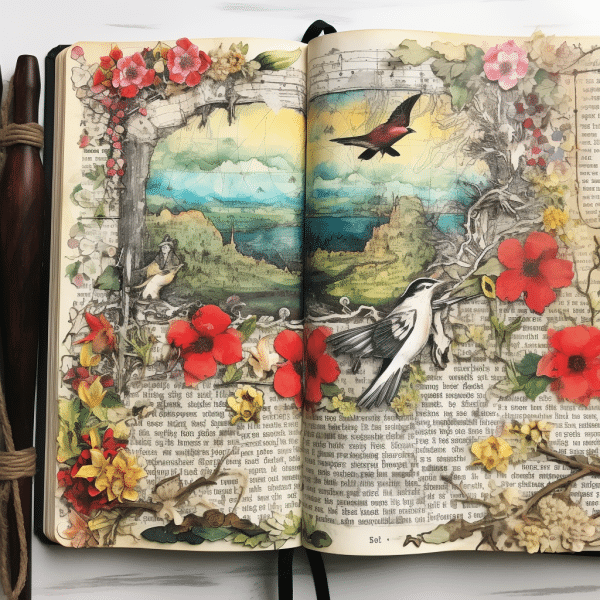 Exploring Bible Journaling: Creative Faith and Spiritual Growth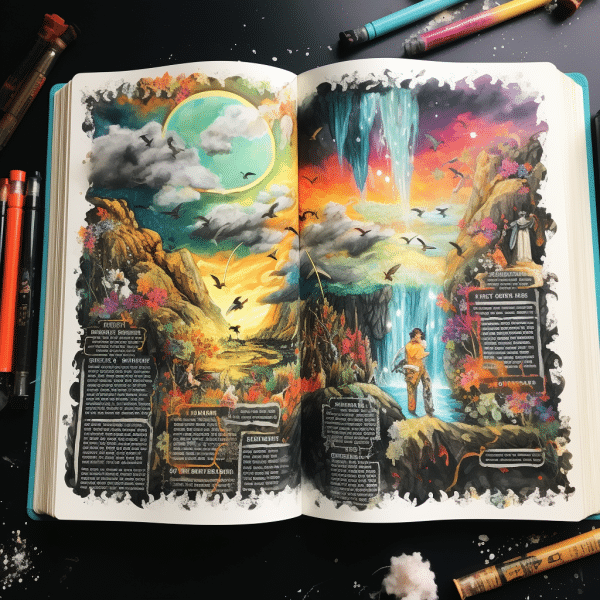 The trend of Bible journaling has grown in recent years! It's an exciting way to combine spiritual reflection with artistic expression. Here, we'll look at the various resources available for Bible journalers.
There are so many options! Specialized Bibles, art supplies, online tutorials, and digital resources. Anything from colored pencils to watercolors to hand-lettering. Plus websites and online communities offer prompts and inspiration.
Printable templates and digital resources are often overlooked. Perfect if you don't have much artistic talent. Just a few clicks and you can find templates with floral designs, quotes, or custom illustrations.
Bible journaling also offers the chance for community engagement. Join or form a group to connect with people who share your faith and art. Meet up to share creations, exchange ideas, and offer support and encouragement.
Fun fact: BibleJournalLove.com has free printable templates and digital resources.
What is Bible journaling?
Bible journaling is a way to combine art and spiritual growth. People express themselves creatively with drawings, lettering, and written thoughts. It's a way to learn about Scripture and connect with God.
There are many resources to help. Tutorials, templates, and examples can be found online. Devotional books designed for Bible journaling give guidance and prompts. Art supplies like paint, pencils, and pens are used.
This practice has deep roots. Illuminated manuscripts from centuries ago combined illustrations and texts. They understood that visuals can help people grow spiritually – just like Bible journalers do now.
Benefits of Bible journal
Bible journal is a practice that has many advantages. It encourages personal reflection, deeper spiritual connection, and creative expression of thoughts about scriptures. Helps to know oneself better and provides peace. It also serves as a reminder of God's work in life.
In addition, Bible journal is a great way to connect with others who share the same interest. This shared experience can bring a sense of community, support, and encouragement.

Moreover, many resources are available online for Bible journal. These resources offer guidance, inspiration, and tips on techniques.
Interestingly, Bible journal is gaining popularity due to its positive effects on mental health. An article by Psychology Today reveals that creative activities like Bible journal help reduce stress and promote well-being.
Getting started with Bible journal
Before beginning your Bible journal adventure, prepare the supplies you'll need. This includes a journaling Bible, pens and markers of various colors, stickers, washi tape, and any other art supplies that inspire you.
Now, pick out a verse or passage from the Bible that speaks to you. It might be a favorite or something meaningful to you in your current life season.
Read the chosen verse or passage carefully and think deeply about its meaning and importance. Get creative! Use the art supplies to illustrate the verse with handwriting, drawings, coloring, or collage. Allow your creative juices to flow!
To further enrich your Bible journal experience, there are tons of helpful resources available. You can find inspiration from online communities, books, tutorials, prompts for reflection, and ideas for artistic techniques.
Bible journal has been around for centuries, with medieval monks creating illuminated manuscripts to bring Scripture to life. These pages were created with great care and dedication as an act of worship to God. Similarly, today's Bible journals are personal testimonies of faith, helping you build a deeper connection with God's Word.
Through Bible journal, you can grow spiritually and develop a unique relationship with Scripture. Combining creativity with devotion can give you a new perspective on biblical truths. So, grab your supplies, and let your journal be an artistic reflection of your faith journey.
Different techniques for Bible journal
Bible journal encourages connecting with God's Word in creative ways. It offers the chance to reflect, express yourself, and grow spiritually. Here's a list of popular techniques used:
Illustration – Drawing or painting images that show Bible passages or concepts.
Hand Lettering – Using decorative styles to write verses or meaningful words.
Collage – Combining paper, fabric, and photos to create art based on Bible themes.
Verse Mapping – Analyzing and breaking down verses with diagrams, symbols, and color coding.
Nature Journaling – Incorporating natural elements like pressed flowers or leaves into journal entries relating to scripture.
Topical Study – Creating visuals around topics or themes found throughout the Bible.
Incorporating Photography or Memorabilia – Using personal photos to enhance the message, evoke memories, or provide extra meaning.
Writing Prompts – Answering questions or prompts related to scripture through written journal entries.
Doodling – Adding drawings, patterns, or designs as a way to meditate on God's word.
Tips and tricks for effective Bible journal
Bible journal is an activity that many people use to deepen their faith. Here are several tips and tricks to make it more effective:
Use colors! Pencils, markers, and even watercolors can bring your words to life.
Write reflections! Think about how the verses or passages relate to you and what lessons you can learn. This makes it more personal.
Get creative with illustrations! Draw scenes, doodle, or embellish the margins. Unleash your artistic side!
More unique details:
Use washi tape! It comes in various patterns and colors. Highlight verses or create borders.
And remember, the goal is connecting with God's word in a personal way. Don't worry about perfection. Let your journal show your faith journey.
By following these tips, you can make your spiritual practice better and have a beautiful keepsake of your thoughts, reflections, and prayers alongside the sacred text.
Resources for Bible journaling
When it comes to Bible journal, there are resources to help you explore your artistic side while understanding Scripture. Consider these 3 points:
Devotional Guides: Resources that provide daily prompts and reflections for Bible journal. They offer a way to add art and creativity into studying.
Art Supplies: Pens, markers, watercolors, washi tape – they all enable you to try out different techniques and styles. Explore mediums that inspire you.
Online Communities: Join online communities dedicated to Bible journal for ideas, encouragement, and inspiration. Interacting with others that share the same passion can enrich your journey.
Websites also provide free printable templates, tutorials, and examples of Bible journal pages. These resources can help you find meaning through art and faith.
To make the most out of Bible journal, ensure you have access to these resources. Don't miss out on deepening your connection with God's Word and expressing yourself creatively. Start now!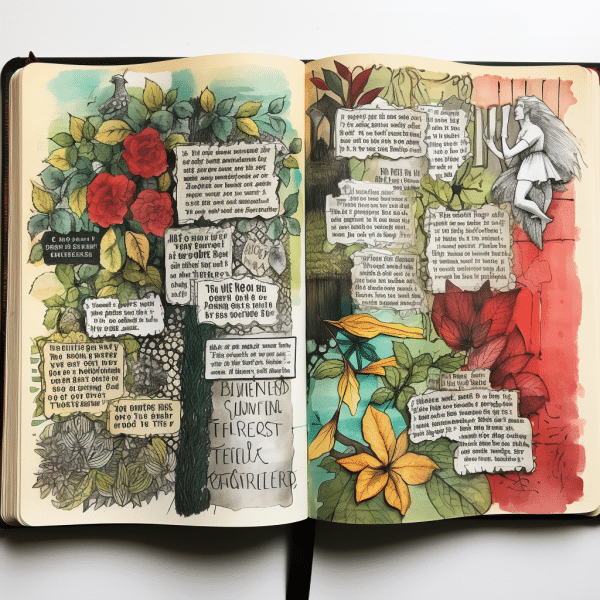 Conclusion
Bible journal resources give you countless chances to express your faith in a unique way. Try devotionals, Bible study guides, and inspiring websites for a richer journaling experience. Have fun experimenting with different art styles and supplies! Pro Tip: Connect with an encouraging online community to share your Bible journal journey.
Frequently Asked Questions
Q: What is Bible journaling?
A: Bible journal is a creative way to study and engage with the Bible by combining art techniques, journaling, and meditation on Scripture.
Q: What are some popular Bible journal techniques?
A: Some popular Bible journal techniques include hand lettering, doodling, painting, coloring, and using stickers or washi tape to decorate the pages.
Q: Are there any online communities or websites dedicated to Bible journal?
A: Yes, there are several online communities and websites where you can find inspiration, tutorials, and resources for Bible journal. Some popular ones include Illustrated Faith, Bible Journal Ministries, and The Creative Faith U.
Q: Are there any specific Bible journal supplies I need?
A: While there are no specific supplies required for Bible journal, some common supplies include Bible-safe pens, watercolor paints, colored pencils, and adhesive tabs or tape for attaching paper elements.
Q: Can I use any type of Bible for journal?
A: Yes, you can use any type of Bible for journal. However, many people prefer using a journaling Bible with wide margins or a special Bible designed specifically for Bible journal to have more space for creativity.
Q: Are there any mobile apps for Bible journal?
A: Yes, there are several mobile apps available for Bible journal. Some popular ones include Bible Journal App, Penza, and YouVersion Bible App, which provide digital tools for creating and storing journal entries.