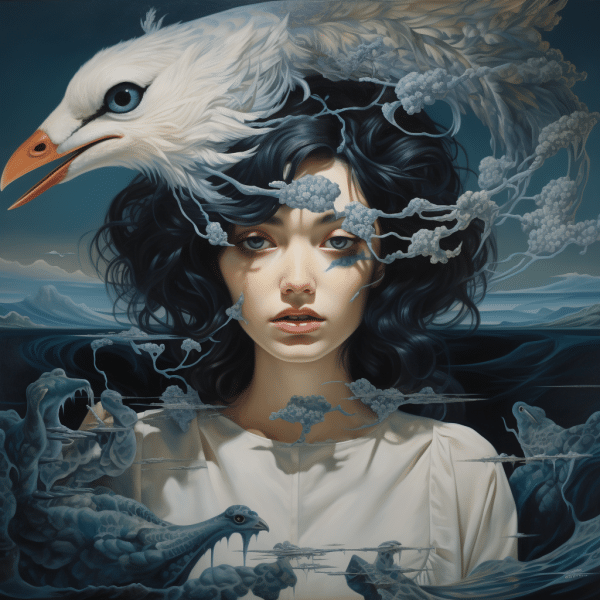 Guarding Your Senses: Shaping Virtuous Minds in a Digital Age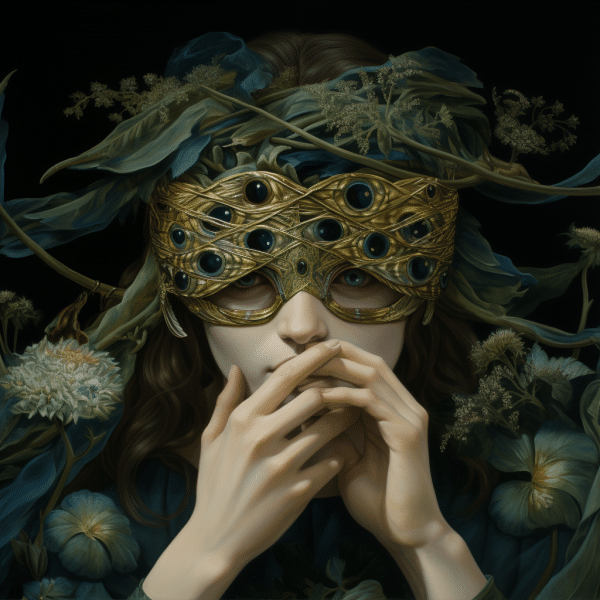 In the digital age, when our minds are constantly inundated with data and noise, it is essential to be purposeful in what we consume. Scripture offers firm guidance on how to safeguard our perceptions and prioritize the constructive and virtuous. Proverbs 4:25-27 and Psalm 119:37 advise us to focus on good things and ignore bad ones. Proverbs 2:2-5 and Matthew 6:22-23 urge us to respect God's knowledge and avoid corruption and error. These rules help us control our emotions and ideas and follow God's path.
Related: BIBLE VERSES ABOUT ACCOMPLISHMENTS
Why is it Important to Guarding Your Senses and Ears?
Protecting Your Mind and Heart Guarding Your Senses
By consciously choosing to protect our mind and heart, we can positively shape our thoughts, feelings, and behavior. We are exposed to a range of media which can have a substantial effect on our accepted view of the world and consequently, how we interact with it.
For instance, if we indulge in violent or explicit content, it can desensitize us to these activities and lead to an inaccurate representation of reality; similarly, gossip or negative chatter can encourage a disparaging approach towards others.
Alternatively, if we focus on uplifting music and literature, it can cultivate a more optimistic attitude; meanwhile, educational shows can increase our knowledge and promote an understanding of the world around us. Ultimately, by selecting wholesome content that is pleasing to God, we can proactively contribute to the wellbeing of our minds and hearts.
Avoiding Temptation
We can resist temptation by focusing on what God values. Temptation can come in many guises—lust, gluttony, jealousy, or arrogance—and it can be especially deceptive when presented through our senses. It can be hard to sacrifice materialistic and consumerist values for spiritual well-being if we are continually exposed to them.
On the other hand, intentionally immersing ourselves in content that reflects God's wishes and principles can strengthen our resistance to temptation and deepen our connection with Him. This could mean avoiding certain media or seeking out alternatives with a more encouraging and morally sound outlook. Rather than viewing a television show that encourages behavior contrary to Christian values, one could read a book about charity or love for others. By paying attention to things that are morally upright and agreeable to God, we can fight off urges brought on by temptation and live lives according to His will and plan.
Improving Relationships Guarding Your Senses
What we observe and listen to can have a major effect on our interactions with others. When we make the decision to lend an ear and see them with sympathy, we can upgrade our associations and construct more grounded bonds. For instance, listening actively to a companion or relative who is experiencing a troublesome period can help us comprehend their viewpoint and give backing and motivation. Then again, overlooking or disregarding their anxieties can bring about detachment and harm confidence in the relationship.
Also, what we see and hear can likewise sway how we see others. Constantly seeing negative or generalizing images and messaging about some groups might lead to a biased or bigoted view of them. Then again, looking for assorted points of view and encounters can assist us with developing a more open-minded and comprehensive worldview.
Related: BIBLICAL MEANING OF Guarding Your Senses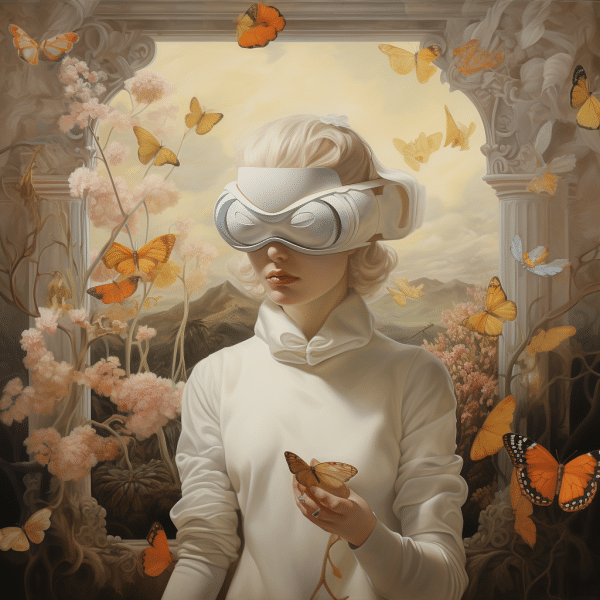 Honoring God Guarding Your Senses
As Christians, it is our responsibility to show reverence to the Lord through our conduct and attitude. Keeping our eyes and ears on His principles helps us live a fulfilling life. This may require us to avoid stuff that contradicts God's values and find alternatives that match His temperament and teachings.
Treat others as you would like to be treated (Mark 12:31) and avoid gossip and evil words (Proverbs 16:28, James 4:11). We can follow these edicts and humblely honor God by focusing on love, compassion, and appreciation. Avoiding information that promotes avarice, self-centeredness, or vanity fosters God-honoring modesty and giving.
50 Bible Verses About Guarding Your Senses and Ears
Proverbs 4:25-27 – "Let your eyes look straight ahead; fix your gaze directly before you. Give careful thought to the paths for your feet and be steadfast in all your ways. Do not turn to the right or the left; keep your foot from evil."
Psalm 101:3 – "I will not look with approval on anything that is vile. I hate what faithless people do; I will have no part in it."
Matthew 6:22-23 – "The eye is the lamp of the body. If your eyes are healthy, your whole body will be full of light. But if your eyes are unhealthy, your whole body will be full of darkness. If then the light within you is darkness, how great is that darkness!"
Proverbs 2:2-5 – "Turn your ear to wisdom and apply your heart to understanding. For if you call out for insight and cry aloud for understanding, and if you look for it as for silver and search for it as for hidden treasure, then you will understand the fear of the Lord and find the knowledge of God."
Psalm 119:37 – "Turn my eyes away from worthless things; preserve my life according to your word."
Proverbs 21:23 – "Those who guard their mouths and their tongues keep themselves from calamity."
Philippians 4:8 – "Finally, brothers and sisters, whatever is true, whatever is noble, whatever is right, whatever is pure, whatever is lovely, whatever is admirable—if anything is excellent or praiseworthy—think about such things."
Proverbs 15:31-32 – "Whoever heeds life-giving correction will be at home among the wise. Those who disregard discipline despise themselves, but the one who heeds correction gains understanding."
Psalm 119:72 – "The law from your mouth is more precious to me than thousands of pieces of silver and gold."
Proverbs 3:21-23 – "My son, do not let wisdom and understanding out of your sight, preserve sound judgment and discretion; they will be life for you, an ornament to grace your neck. Then you will go on your way in safety, and your foot will not stumble."
Colossians 3:2 – "Set your minds on things above, not on earthly things."
Proverbs 14:7 – "Stay away from a fool, for you will not find knowledge on their lips."
Psalm 141:3 – "Set a guard over my mouth, Lord; keep watch over the door of my lips."
Romans 12:2 – "Do not conform to the pattern of this world, but be transformed by the renewing of your mind. Then you will be able to test and approve what God's will is—his good, pleasing and perfect will."
Proverbs 13:20 – "Walk with the wise and become wise, for a companion of fools suffers harm."
James 1:19 – "My dear brothers and sisters, take note of this: Everyone should be quick to listen, slow to speak and slow to become angry."
Psalm 19:14 – "May these words of my mouth and this meditation of my heart be pleasing in your sight, Lord, my Rock and my Redeemer."
Proverbs 22:17-18 – "Pay attention and turn your ear to the sayings of the wise; apply your heart to what I teach, for it is pleasing when you keep them in your heart and have all.
Proverbs 4:20-21 – "My son, pay attention to what I say; turn your ear to my words. Do not let them out of your sight, keep them within your heart."
Psalm 34:13 – "Keep your tongue from evil and your lips from telling lies."
Proverbs 18:13 – "To answer before listening—that is folly and shame."
Psalm 119:105 – "Your word is a lamp for my feet, a light on my path."
Proverbs 16:23-24 – "The hearts of the wise make their mouths prudent, and their lips promote instruction. Gracious words are a honeycomb, sweet to the soul and healing to the bones."
Psalm 141:4 – "Do not let my heart be drawn to what is evil so that I take part in wicked deeds along with those who are evildoers; do not let me eat their delicacies."
Proverbs 4:23 – "Above all else, guard your heart, for everything you do flows from it."
Psalm 119:11 – "I have hidden your word in my heart that I might not sin against you."
Proverbs 23:12 – "Apply your heart to instruction and your ears to words of knowledge."
Psalm 34:12-13 – "Whoever of you loves life and desires to see many good days, keep your tongue from evil and your lips from telling lies."
Proverbs 10:19 – "Sin is not ended by multiplying words, but the prudent hold their tongues."
James 1:26 – "Those who consider themselves religious and yet do not keep a tight rein on their tongues deceive themselves, and their religion is worthless."
Proverbs 21:23 – "Those who guard their mouths and their tongues keep themselves from calamity."
"Finally, brothers and sisters, whatever is true, noble, right, pure, lovely, admirable—if anything is excellent or praiseworthy—think about such things."
Proverbs 15:31-32 – "Whoever heeds life-giving correction will be at home among the wise. Those who disregard discipline despise themselves, but the one who heeds correction gains understanding."
Psalm 101:3 – "I will not look with approval on anything that is vile. I hate what faithless people do; I will have no part in it."
Proverbs 17:28 – "Even fools are thought wise if they keep silent, and discerning if they hold their tongues."
1 Corinthians 15:33 – "Do not be misled: 'Bad company corrupts good character.'"
Proverbs 12:15 – "The way of fools seems right to them, but the wise listen to advice."
Psalm 119:37 – "Turn my eyes away from worthless things; preserve my life according to your word."
Proverbs 19:20 – "Listen to advice and accept discipline, and at the end you will be counted among the wise."
Colossians 3:2 – "Set your minds on things above, not on earthly things."
Proverbs 14:7 – "Stay away from a fool, for you will not find knowledge on their lips."
Psalm 141:3 – "Set a guard over my mouth, LORD; keep watch over the door of my lips."
Proverbs 10:8 – "The wise in heart accept commands, but a chattering fool comes to ruin."
Psalm 119:72 – "The law from your mouth is more precious to me than thousands of pieces of silver and gold."
Proverbs 3:7 – "Do not be wise in your own eyes; fear the LORD and shun evil."
Psalm 25:15 – "My eyes are ever on the LORD, for only he will release my feet from the snare."
Proverbs 11:12 – "Whoever derides their neighbor has no sense, but the one who has understanding holds their tongue."
Psalm 141:1-2 – "I call to you, LORD, come quickly to me; hear me when I call to you. Bring my prayer to you like incense and my hands like the evening sacrifice."
Proverbs 12:26 – "The righteous choose their friends carefully, but the way of the wicked leads them astray."