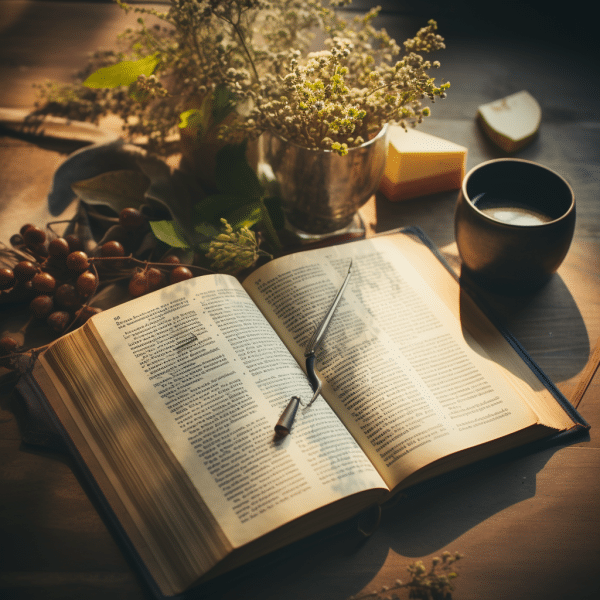 Unlocking Biblical Wisdom: Bible study resources for Depth Study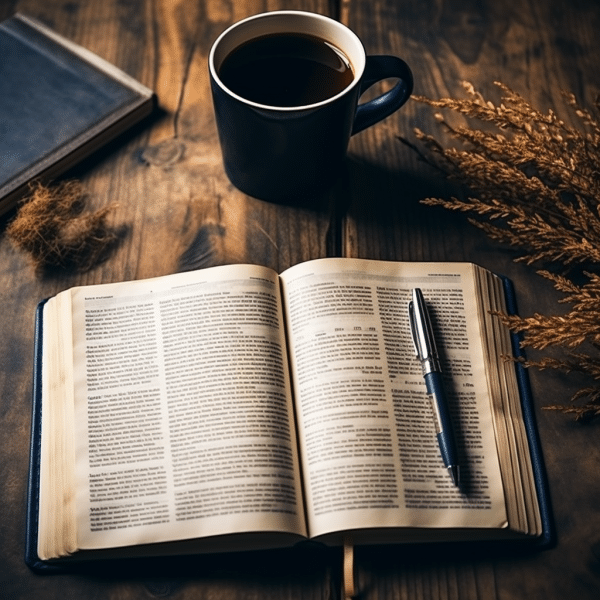 Bible study resources are essential to enriching our understanding of scripture and fortifying our faith. These materials provide valuable insights, historical context, and interpretations that help decipher the profound messages of the Bible.
By utilizing these resources, we can gain an in-depth knowledge of the Bible, such as its cultural background, literary techniques, and original language meanings. Commentaries, concordances, dictionaries, and study guides tailored to certain books or themes are examples of these tools.
These resources also help explain complex theological concepts and answer difficult questions that arise during study. They offer diverse perspectives from renowned scholars and theologians who have spent years studying scripture. These invaluable resources enable believers to explore new interpretations and develop their own interpretation of God's word.
Additionally, Bible study resources are not just restricted to print materials; technology has made digital resources available. Online platforms have interactive study tools, such as multimedia presentations, virtual tours of biblical sites, and downloadable apps that provide quick access to information.
Sarah is one person who can testify to the power of Bible study resources. When she was feeling uncertain, she used commentaries to find guidance. Through careful examination and reflection with these materials, she found comfort in understanding passages that used to be confusing. The explanations provided by these resources were critical in restoring her faith and confidence in God's providence.
Bible Study Books
Valuable resources for studying the Bible are books that provide in-depth analysis and interpretation. These books offer perspectives, explanations, and practical applications to help increase understanding and spiritual growth.
Commentaries: They provide a detailed explanation of the Bible, with historical context, cultural insights, and theological analysis. This helps readers gain insight into specific verses or entire passages.
Study Guides: Study guides provide structured lessons and questions. Summaries, key points, discussion topics, and reflective exercises are included to encourage engagement with the text.
Tutorial Books: Tutorial books give step-by-step guidance. They teach methods such as verse mapping, word studies, character analysis, and thematic exploration, aiding readers in their exploration of Scripture.
There are also online resources available. Websites like Bible Gateway, Blue Letter Bible, and YouVersion offer translations, commentaries from renowned theologians, devotionals, and study tools, often for free or a small fee.
Survey results show that 89% of American churchgoers agree that regular Bible study is essential for spiritual growth. This was found by LifeWay Research in 2017.
Online Bible Study Tools
Online Bible study platforms offer a range of tools such as commentaries, translations, and concordances, to help explore different interpretations. With technology, there are many mobile apps which let you bookmark, take notes, and access daily devotionals. There are also interactive study guides with questions and discussions to help with learning. For listening rather than reading, there are audio versions available. Video lectures by scholars provide valuable insights too. Social media communities can offer discussion, resources, and perspectives from diverse backgrounds. Plus, some online resources provide guided Bible study courses led by renowned scholars or pastors- combining multimedia teaching with interactive elements.
An example of the power of online Bible study tools is Sarah. She had found it tough to understand certain passages, but was hesitant about asking others for help. But, when she discovered an online platform with detailed explanations and discussions, she felt empowered. She was able to deepen her knowledge and engage with others who were going through similar challenges. This experience enriched her spiritual journey and gave her a sense of community.

Study Bibles
Study notes, commentaries, concordance, Bible dictionaries and maps – these are some of the features commonly found in Study Bibles. They help explain difficult passages, provide historical context and offer theological interpretations.
Plus, additional resources like cross-references, topical indexes or even articles on theological concepts may also be included.
All of these resources are designed to help readers study and understand the Bible better.
For instance, "The ESV Study Bible" published by Crossway contains a wealth of study tools and resources, compiled by a team of evangelical scholars.
Bible Study Guides
A visual representation of Bible Study Guides is here:
| Guide | Focus |
| --- | --- |
| Crossway | Verses |
| Devotional | devotional |
| Study | passages |
Bible Study Guides have something special. They offer different areas of focus. Some guides have specific verses while others provide a devotional approach by focusing on key passages. This makes it possible to pick a guide that meets your needs and goals.
Through the ages, Bible Study Guides have helped people grow spiritually. As time passed, these guides adapted to people's needs. They helped spread knowledge and understanding of the scripture among believers around the world. Even now, they keep aiding people on their journey to faith and enlightenment.
Devotionals
The popular devotional "My Utmost for His Highest" by Oswald Chambers is known for its profound and thought-provoking meditations. It encourages readers to surrender to God and seek a deeper relationship with Him. Through its concise entries, it prompts prayer, reflection, and obedience.
Sarah Young's "Jesus Calling" speaks to believers in a conversational tone. It shares the message of Jesus and offers a sense of closeness to Him. Daily readings inspired by Scripture are meant to help readers experience God's grace and guidance in their lives.
"The Battle Plan for Prayer" by Stephen Kendrick is an interactive devotional. It combines content and practical advice to strengthen prayer life. It includes biblical principles and testimonies that motivate faithfulness and prayer-seeking.
Devotionals serve a purpose to grow spiritually. They give structure and direction for Bible study and provide encouragement. By incorporating them into routines, individuals can better comprehend Scripture, become closer to God, and apply it to their lives more intentionally.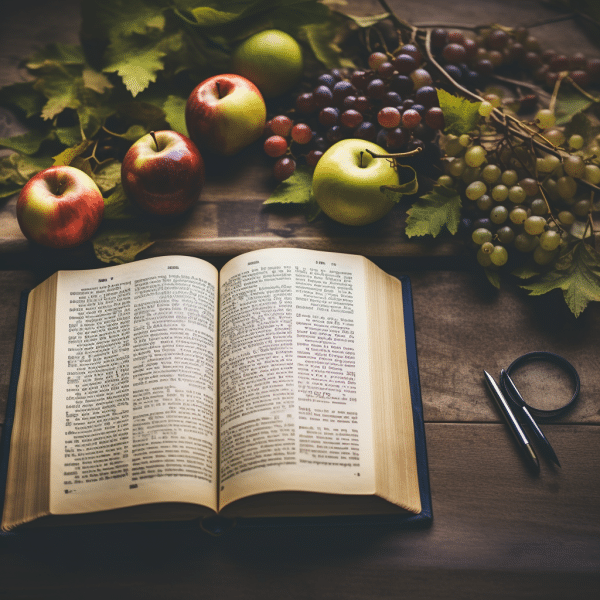 Conclusion: Encouraging readers to explore and utilize various Bible study resources
Spurring readers to discover and use multiple Bible study resources is key for their spiritual growth and comprehension of the Scriptures. Here are five points to consider:
Online Bible Study Tools: Use the plethora of online tools available, such as websites, apps, and software. These offer commentaries, concordances, translations, and study guides.
Study Bibles: Buy a quality study Bible that has useful notes, cross-references, and explanations to aid understanding of the text and its background.
Bible Study Groups: Join or launch a Bible study group to discuss and investigate the Scriptures with fellow believers. This encourages diverse opinions and engaging conversations.
Additional Literature: Enhance studies by reading books from reliable authors who give insight into certain biblical topics or themes. These materials can provide broader knowledge and deepen comprehension.
Meditation and Prayer: In addition to external resources, remember the importance of personal reflection through meditation on God's Word and prayer. Develop a habit of asking for divine guidance when looking to understand scripture profoundly.
Also, many churches offer Bible study classes or workshops, led by knowledgeable leaders, to provide extra support in examining different parts of the Bible.
As far as tips, begin with an area of interest. Focusing on one topic or book to start with will build a strong basis before moving onto other areas of study. Moreover, set up a regular routine for studying the Bible to ensure gradual progress. Utilize multiple learning styles—auditory or visual—based on personal preferences to increase understanding.
By adhering to these tips, readers will have access to a range of resources while forming their own approach to studying the Bible. The individual's dedication in researching and using these resources will eventually lead to a deeper comprehension and bond with the Word of God.
Frequently Asked Questions
FAQ 1:
Question: What are Bible study resources?
Answer: Bible study resources are materials or tools that aid in the study and understanding of the Bible. They can include commentaries, study guides, concordances, biblical dictionaries, online resources, and more.
FAQ 2:
Question: What are some popular Bible study resources?
Answer: Some popular Bible study resources include the New Oxford Annotated Bible, the Life Application Study Bible, the Strong's Concordance, Bible commentaries by Matthew Henry or John MacArthur, and online platforms like BibleGateway or Bible Hub.
FAQ 3:
Question: How do I choose the right Bible study resource?
Answer: When choosing a Bible study resource, consider your specific needs and preferences. Look for resources that align with your theological beliefs, have positive reviews, provide clear explanations, offer additional study aids, and are user-friendly.
FAQ 4:
Question: Are there any free Bible study resources available online?
Answer: Yes, there are several free Bible study resources available online. Websites like BibleStudyTools, Bible.com, and YouVersion offer free access to various translations, study guides, commentaries, devotionals, and more.
FAQ 5:
Question: Can I use multiple Bible study resources simultaneously?
Answer: Absolutely! Using multiple Bible study resources can enhance your understanding and provide different perspectives. Combining commentaries, study guides, and online resources can deepen your insights and enrich your study experience. By adhering to these tips, readers will have access to a range of resources while forming their own approach to studying the Bible. The individual's dedication in researching and using these resources will eventually lead to a deeper comprehension and bond with the Word of God.
FAQ 6:
Question: Where can I purchase physical Bible study resources?
Answer: Physical Bible study resources can be purchased from various sources. Local Christian bookstores often carry a wide selection. Alternatively, you can buy them online from retailers such as Amazon, Christianbook, or directly from the publishers.