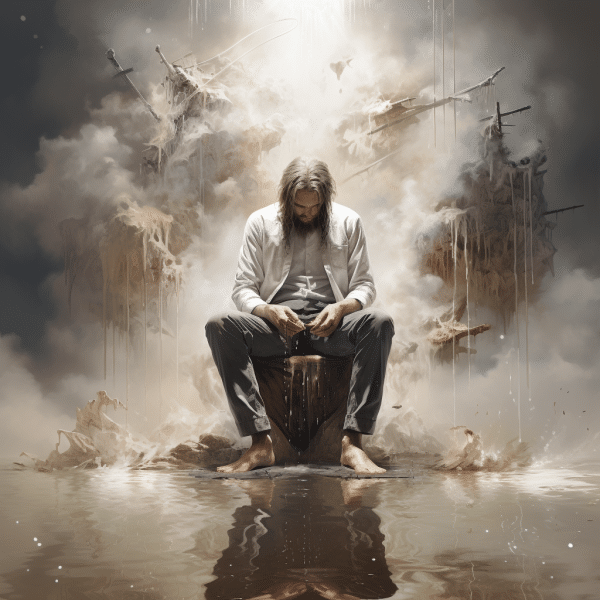 Avoiding Bragging: Embracing Humility in Christian Faith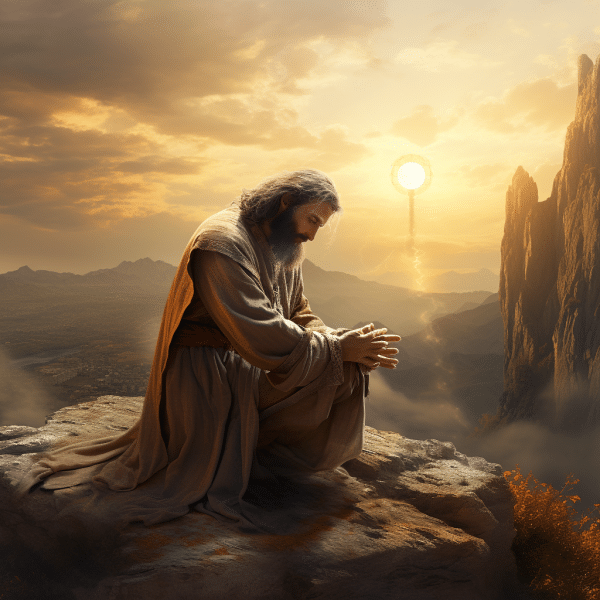 In Christian humility is highly esteemed as a virtue, whereas pride is viewed as an adverse force. Unfortunately, even the most devout adherents of the faith can delight in talking up their successes or possessions.
Not only does this conduct go against the instructions in the Bible, but it can also have deleterious repercussions in our relationships and individual growth. In this blog post, we will investigate why boasting is ill-advised for Christians and how to sidestep it.
Related: BIBLE VERSES ABOUT LEAVING HOME
Why Isn't Bragging Good For Christians?
Boasting is contrary to the central tenets of Christianity. Scripture promotes meekness and warns against pride, with Proverbs 27:2 declaring, "Let another praise you, not your own mouth; someone from outside, and not your own lips." Moreover, Philippians 2:3-4 charges believers to "Do nothing out of rivalry or egotistical pretensions; instead, in humility consider others as more important than yourselves.
Such vainglorious behavior can also disrupt relationships with others. Constantly elevating oneself for their accomplishments or commodities may birth envy and animosity among acquaintances, relatives, and coworkers. It could further lead them to view the braggart as too big for their boots, preventing any real connection.
Most consequentially, bragging can impede one's own progress.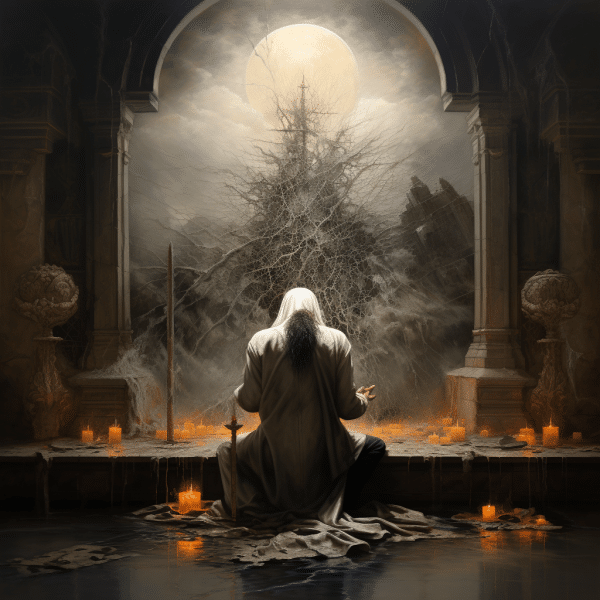 How to Avoid Bragging as a Christian
As Christian humility, we are called to a life of humility, putting others before ourselves. To practice this attitude, there are several steps we can take.
Showing appreciation for the efforts of those who have helped us succeed is crucial; take time to recognize their contributions and express gratitude towards God and them. Instead of using 'I' statements to discuss our achievements, use collective language such as 'we.' This further emphasizes that success is rarely singular.
Listening more and talking less allows us to show respect for others' opinions while refraining from dominating conversations. Additionally, keeping material possessions in perspective helps us stay focused on what truly matters—eternal values.
Seek out people who will hold you accountable for your behavior, gracefully welcoming their criticism and feedback. This is a crucial part of developing a sense of humility.

Related: BIBLE VERSES ABOUT FOSTER CARE
Bible Verses About Bragging Christian humility
Proverbs 27:2 – "Let someone else praise you, and not your own mouth; an outsider, and not your own lips."
1 Corinthians 1:31 – "Therefore, as it is written: "Let the one who boasts boast in the Lord."
Proverbs 25:27 – "It is not good to eat too much honey, nor is it honorable to search out matters that are too deep."
James 4:16 – "As it is, you boast in your arrogant schemes. All such boasting is evil."
Proverbs 27:1 – "Do not boast about tomorrow, for you do not know what a day may bring."
Galatians 6:14 – "May I never boast except in the cross of our Lord Jesus Christ, through which the world has been crucified to me, and I to the world."
Proverbs 14:30 – "A heart at peace gives life to the body, but envy rots the bones."
Psalm 75:4-5 – "To the arrogant I say, 'Boast no more,' and to the wicked, 'Do not lift up your horns. Do not lift your horns against heaven; do not speak so defiantly.'"
Proverbs 16:18 – "Pride goes before destruction, a haughty spirit before a fall."
2 Corinthians 10:17- "But, "Let the one who boasts boast in the Lord." For it is not the one who commends himself who is approved, but the one whom the Lord commends."
Psalm 94:4 – "They pour out arrogant words; all the evildoers boast."
Proverbs 27:21 – "The crucible for silver and the furnace for gold, but people are tested by their praise."
Romans 12:3 – "For by the grace given me I say to every one of you: Do not think of yourself more highly than you ought, but rather think of yourself with sober judgment, in accordance with the faith God has distributed to each of you."
Proverbs 12:23 – "The prudent keep their knowledge to themselves, but a fool's heart blurts out folly."
Jeremiah 9:23-24 – "This is what the Lord says: "Let not the wise boast of their wisdom or the strong boast of their strength or the rich boast of their riches, but let the one who boasts boast about this: that they have the understanding to know me, that I am the Lord, who exercises kindness, justice and righteousness on earth, for in these I delight," declares the Lord."
Proverbs 27:2 – "Let someone else praise you, and not your own mouth; an outsider, and not your own lips."
1 Corinthians 4:7 – "For who makes you different from anyone else? What do you have that you did not receive? And if you did receive it, why do you boast as though you did not?"
Psalm 75:4-5 – "To the arrogant I say, 'Boast no more,' and to the wicked, 'Do not lift up your horns. Do not lift your horns against heaven; do not speak so defiantly.'"
Proverbs 25:14 – "Like clouds and wind without rain is one who boasts of gifts never given."
James 3:5-6 – "Likewise, the tongue is a small part of the body, but it makes great boasts. Consider what a great forest is set on fire by a small spark. The tongue also is a fire, a world of evil among the parts of the body. It corrupts the whole body, sets the whole course of one's life on fire, and is itself set on fire by hell."
Psalm 34:2 – "My soul will boast in the Lord; let the afflicted hear and rejoice."
Jeremiah 9:23-24 – "This is what the Lord says: 'Let not the wise boast of their wisdom or the strong boast of their strength or the rich boast of their riches, but let the one who boasts boast about this: that they have the understanding to know me, that I am the Lord, who exercises kindness, justice and righteousness on earth, for in these I delight,' declares the Lord."
Proverbs 27:1 – "Do not boast about tomorrow, for you do not know what a day may bring."
Psalm 49:6-7 – "Those who trust in their wealth and boast of their great riches? No one can redeem the life of another or give to God a ransom for them."
Proverbs 20:14 – "It's no good, it's no good!" says the buyer—then goes off and boasts about the purchase."
Galatians 6:14 – "May I never boast except in the cross of our Lord Jesus Christ, through which the world has been crucified to me, and I to the world."
Isaiah 10:15 – "Does the ax raise itself above the person who swings it, or the saw boast against the one who uses it? As if a rod were to wield the person who lifts it up, or a club brandish the one who is not wood!"
Psalm 52:1 – "Why do you boast of evil, you mighty hero? Why do you boast all day long, you who are a disgrace in the eyes of God?"
Romans 12:3 – "For by the grace given me I say to every one of you: Do not think of yourself more highly than you ought, but rather think of yourself with sober judgment, in accordance with the faith God has distributed to each of you."
Proverbs 27:3-4 – "Stone is heavy and sand a burden, but a fool's provocation is heavier than both. Anger is cruel and fury overwhelming, but who can stand before jealousy?"
Proverbs 25:14 – "Like clouds and wind without rain is a man who boasts of gifts he does not give."
Proverbs 27:2 – "Let someone else praise you, and not your own mouth; an outsider, and not your own lips."
Proverbs 30:32 – "If you have played the fool and exalted yourself, or if you have planned evil, clap your hand over your mouth!"
Jeremiah 9:23-24 – "Thus says the Lord: "Let not the wise man boast in his wisdom, let not the mighty man boast in his might, let not the rich man boast in his riches, but let him who boasts boast in this, that he understands and knows me, that I am the Lord who practices steadfast love, justice, and righteousness in the earth. For in these things I delight, declares the Lord."
1 Corinthians 1:31 – "so that, as it is written, "Let the one who boasts, boast in the Lord."
2 Corinthians 10:17 – ""Let the one who boasts, boast in the Lord.""
Galatians 6:14 – "But far be it from me to boast except in the cross of our Lord Jesus Christ, by which the world has been crucified to me, and I to the world."
James 4:16 – "As it is, you boast in your arrogance. All such boasting is evil."
Psalm 94:4 – "They pour out their arrogant words; all the evildoers boast."
Psalm 75:4 – "I say to the boastful, 'Do not boast,' and to the wicked, 'Do not lift up your horn;"
Romans 1:30 – "slanderers, haters of God, insolent, haughty, boastful, inventors of evil, disobedient to parents,"
Proverbs 25:27 – "It is not good to eat much honey, nor is it glorious to seek one's own glory."
Proverbs 27:1 – "Do not boast about tomorrow, for you do not know what a day may bring."
Proverbs 14:30 – "A tranquil heart gives life to the flesh, but envy makes the bones rot."
Psalm 119:85 – "The insolent have dug pitfalls for me; they do not live according to your law."
Proverbs 20:14 – ""Bad, bad," says the buyer, but when he goes away, then he boasts."
Proverbs 26:12 – "Do you see a man who is wise in his own eyes? There is more hope for a fool than for him."
Isaiah 16:6 – "We have heard of the pride of Moab— how proud he is!— of his arrogance, his pride, and his insolence; in his idle boasting he is not right."
1 John 2:16 – "For all that is in the world—the desires of the flesh and the desires of the eyes and pride in possessions—is not from the Father but is from the world."
Proverbs 29:23 – "One's pride will bring him low, but he who is lowly in spirit will obtain honor."