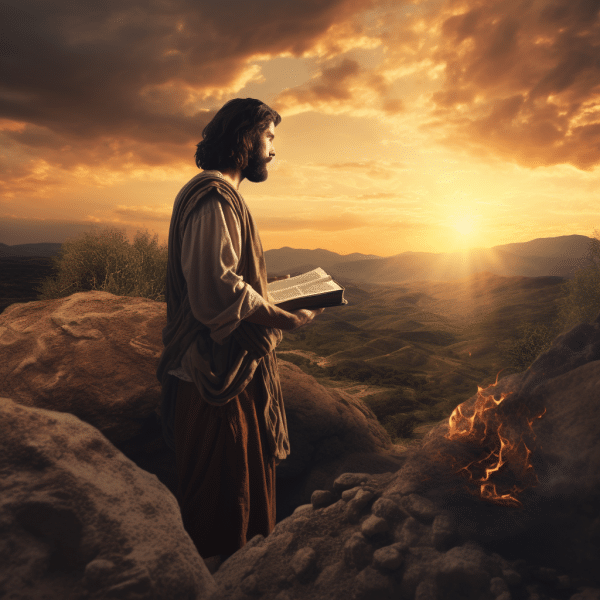 Bible verses for survival: Finding Strength and Hope in Bible Verses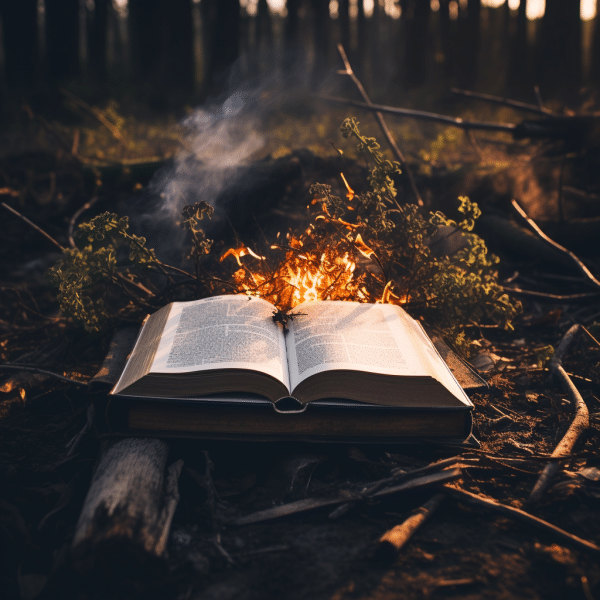 Bible verses for survival is a fundamental instinct that leads humans to do whatever it takes to protect themselves and their loved ones. It is ingrained in our minds, not bound by culture or religion. The Bible, revered by millions, guides us through life, even survival. Here, we'll delve into some Bible verses offering solace, understanding, and courage during tough times.
Psalm 46:1 proclaims, "God is our refuge and strength, an ever-present help in trouble." This assures us that God's presence will bring shelter and support when life gets rough. It reminds us that we never struggle alone.
Proverbs 18:10 states, "The name of the Lord is a fortified tower; the righteous run to it and are safe." This paints a picture of safety and peace, like finding protection in a tower. It encourages us to turn to God in times of difficulty.
Isaiah 41:10 offers words of courage: "So do not fear, for I am with you; do not be dismayed, for I am your God. I will strengthen you and help you; I will uphold you with my righteous right hand." This reminds us of God's everlasting presence in adversity, giving us the courage to handle anything.
Let these Bible verses on survival be a ray of hope and energy. They remind us that God's love and support will never waver, no matter how dark it gets. Let them serve as your guide through life's storms and give you the strength to flourish.
The Importance of Survival in Biblical Context
Survival is an important theme throughout the Bible. From Noah's Ark to David's victory over Goliath, stories of survival are seen in its pages. This highlights its significance. It's not just about physical survival, but also emotional and spiritual strength.
We see many examples where survival is connected to divine intervention. In Exodus, God provides the Israelites with manna and water in the desert. This teaches us to rely on a higher power in difficult times. Joseph's survival as a slave in Egypt leads to his rise to power and saves his family. These stories demonstrate trusting in God's plan and having faith.
Survival is not just about existing; it's about finding purpose. Job's story shows this; he suffers greatly, but holds firm in his faith. This survival is about discovering a deeper understanding of God's sovereignty. Esther's story shows survival is about courage and taking action for the greater good.
The lessons in these tales urge us to go beyond our own limitations and find comfort in God's love. We can use these teachings to navigate life's struggles with hope and resilience. Let these stories encourage you to persist through tough times. Remember, just like those before us, we can find strength in our journey. Take each challenge as an opportunity for growth, and trust your story of survival is being written—filled with triumph, resilience, and God's grace.
Verses about Faith and Trust in God
When it comes to faith and trust in God, the Bible gives us guidance and assurance. Let's explore some of its words together!

"Trust in the Lord with all your heart and lean not on your own understanding; in all your ways submit to him, and he will make your paths straight." (Proverbs 3:5-6). This encourages us to have full faith, even when we don't understand why something is happening.
"Be still before the Lord and wait patiently for him." (Psalm 37:7). Patience is tough, but by waiting on God we show our faith in His timing.
"Commit your way to the Lord; trust in him and he will do this: He will make your righteous reward shine like the dawn." (Psalm 37:5-6). We can put our trust in Him and He'll bless us with righteousness and abundance.
"Therefore I tell you, whatever you ask for in prayer, believe that you have received it, and it will be yours." (Mark 11:24). Prayer is a great way to express our faith and trust – and if we believe in what we ask for, He'll grant it.
"Cast all your anxiety on him because he cares for you." (1 Peter 5:7). In stressful times, give your burdens to God – He's there, caring for us and giving us peace.
Having faith and trust in God is personal – these verses and stories help us strengthen our own. Our struggles are never unique – those who've come before us faced challenges, relying on faith and trust in God to get through.
Let us remember His love and guidance in our lives, and cultivate a strong belief in His plan – knowing He is faithful, always.
Verses about God's Protection and Deliverance
Psalm 91:4 proclaims, "Feathers will cover you; refuge is found beneath His wings. His faithfulness is a shield and rampart."
Isaiah 41:10 reassures us, "Do not dread! I am with you. Dismay not, for I am your God. My strength and help I'll give; my righteous right hand upholds you."
Proverbs 18:10 proclaims, "The LORD's name is a strong tower. Run to it, and you'll be safe."
Exodus 14:14 reminds us, "The LORD will battle for you; you only need to be still."
These words bring comfort and assurance that God is our protector and deliverer. We can trust His unfailing love when facing challenges or feeling overwhelmed. His strength gives us sustenance, and His name is a strong fortress of safety. Our own abilities are not necessary as the Lord fights for us. These verses give us faith in God's protection.
Fun Fact: According to the New International Version (NIV) of the Bible.
Verses about Strength and Courage in Difficult Times
In tough situations, strength and courage are needed the most. The Bible has many verses that offer inspiration and reassurance. These remind us that we are never alone, and that with God's help, we can overcome any obstacle. Check out these three:
Psalm 27:1 – God is our light, and our salvation. We need not fear, for He is our stronghold.
Joshua 1:9 – Be strong and brave! The Lord is with you, no matter where you go.
Isaiah 41:10 – Fear not! God will strengthen, help, and uphold us with His right hand.
Other passages in the Bible provide comfort and hope, like Romans 8:28 – For those who love God, all things work together for good.
Take some time each day to read and reflect on these verses. Let them fill you with strength and courage – God is always with you.
Verses about God's Provision and Sustenance
God is the greatest provider! We can see this in Psalm 23:1 which says, "The Lord is my shepherd; I shall not want."
Matthew 6:26 adds, "Look at the birds of the air. They don't sow or reap. Yet, God feeds them!"
Philippians 4:19 says, "God will supply every need of yours, according to His riches in glory in Christ Jesus."
Isaiah 33:16 speaks of God's protection and sustenance, "He will dwell on the heights. His place of defense will be the fortresses of rocks. Bread will be given. His water will be sure."
Luke 12:24 reminds us of our worth, "Consider the ravens. They neither sow nor reap. No storehouse or barn. Yet, God feeds them. You are more valuable than the birds!"
Deuteronomy 8:3b states, "Man does not live by bread alone. But, man lives by every word from the LORD."
We must trust in God's unfailing care. The Bible has 90 uses of the word "provision" which underlines its importance.
Verses about Perseverance and Endurance
Perseverance and endurance are virtues highly valued in the Bible. These passages motivate people to stay strong despite obstacles.
For instance:
Philippians 4:13 – "Christ helps me do all things."
Romans 5:3-4 – "We find joy in suffering. It brings perseverance, character and hope."
James 1:12 – "Those who overcome trials will get a special crown from the Lord."
Hebrews 12:1-2 – "Let's get rid of anything that slows us down. We must run with endurance, focusing on Jesus. He endured the cross, not caring about the shame. He got the best seat at God's throne."
Psalm 37:24 – "If they stumble, the Lord will hold them."
These verses tell us to rely on our faith and God's strength during hard times. They also emphasize the importance of staying determined and resolute.
Joseph's story is an example of how to succeed in spite of difficulties. He was sold as a slave and unjustly imprisoned for many years. But he kept his faith in God's plan. His steadfastness brought him to a position of power in Egypt and saved many people.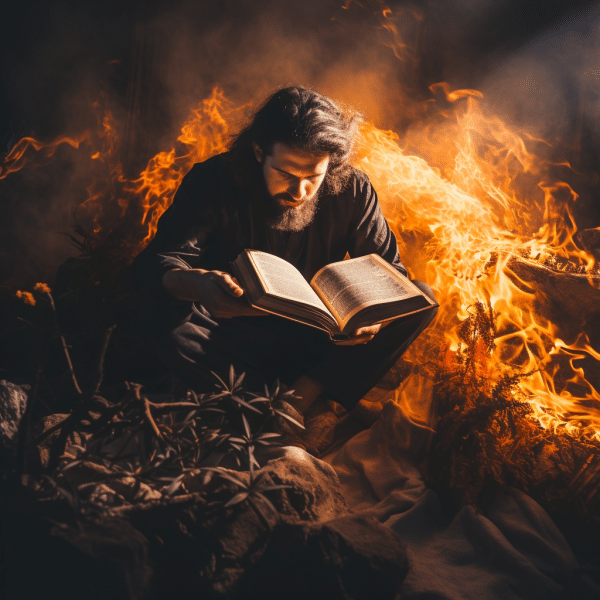 Conclusion
Survival has been an inspiring topic for so long, and the Bible offers comfort and guidance during hard times. This article looked at various verses that discuss the struggles and successes of survival. These verses talk about faith, resilience, and hope, showing us we're not alone even in our darkest moments.
Many verses talk about trusting God's plan, but others remind us to take action and be persistent. We must take care of ourselves but still believe in divine help. The Bible teaches us that survival isn't only about physical strength, but also about caring for our spirit and finding inner courage.
It's worth noting that these verses have an ageless wisdom. No matter if we're facing personal issues or society-wide problems, the Bible has something to offer everyone. This timelessness proves how powerful these scriptures are.
It's important to remember that survival is more than physical endurance. It involves emotional strength, mental toughness, and spiritual grounding. By reflecting on these Bible verses, we can find the strength to overcome hard times and thrive.
Remember to reflect on these verses regularly to stay strong and resilient on your journey through life.
Frequently Asked Questions
Q: What Bible verses for survival can provide comfort in times of difficulty?
A: Psalm 34:17-18 says, "The righteous cry out, and the Lord hears them; he delivers them from all their troubles. The Lord is close to the brokenhearted and saves those who are crushed in spirit."
Q: Are there any Bible verses for survival about finding strength in God during challenging times?
A: Isaiah 41:10 states, "So do not fear, for I am with you; do not be dismayed, for I am your God. I will strengthen you and help you; I will uphold you with my righteous right hand."
Q: Are there Bible verses for survival that encourage perseverance and endurance?
A: James 1:12 reads, "Blessed is the one who perseveres under trial because, having stood the test, that person will receive the crown of life that the Lord has promised to those who love him."
Q: Which Bible verses for survival remind us of God's faithfulness in times of trouble?
A: Nahum 1:7 declares, "The Lord is good, a refuge in times of trouble. He cares for those who trust in him."
Q: Are there Bible verses for survival that teach us to trust in God's plan for our survival?
A: Proverbs 3:5-6 advises, "Trust in the Lord with all your heart and lean not on your own understanding; in all your ways submit to him, and he will make your paths straight."
Q: Are there any Bible verses that give hope and assurance for a better future?
A: Jeremiah 29:11 assures us, "For I know the plans I have for you," declares the Lord, "plans to prosper you and not to harm you, plans to give you hope and a future."