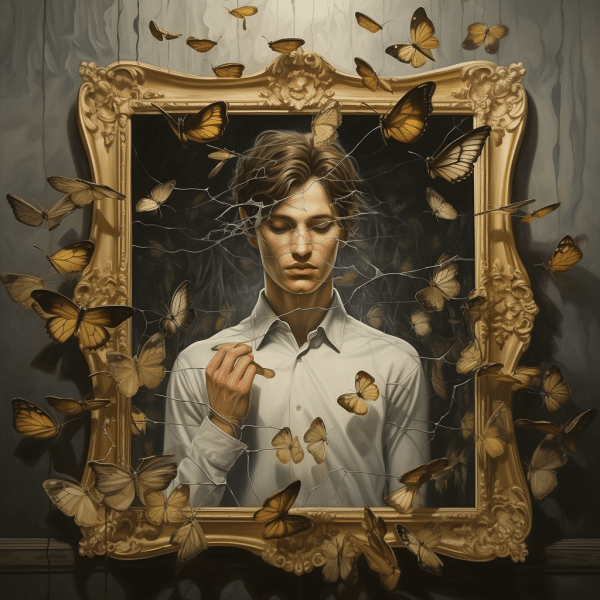 Biblical Insights: Confronting Narcissism and Embracing Humility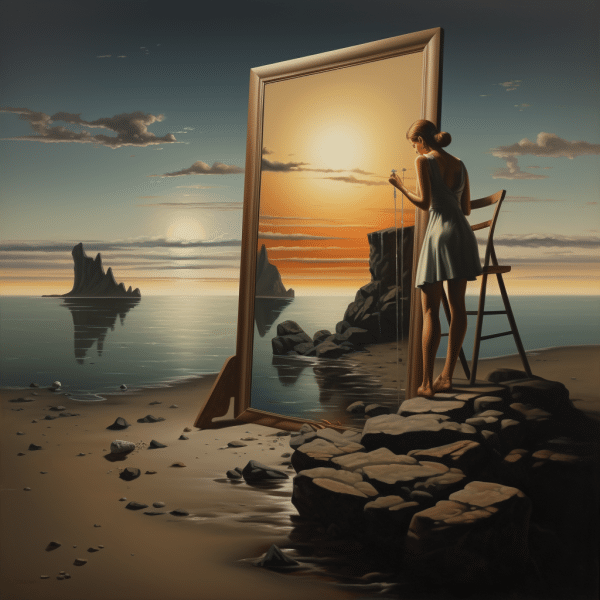 We are living in an era of rampant self-obsession and narcissism. Starting from books and podcasts on self-help and self-love to the endless social media content focusing on everything I, me, and my.
It appears we cannot get enough of ourselves these days. And although we may point our fingers at social media, celebrities, or selfies, our narcissism is born not from technology or culture but from our selfish and sinful nature.
The entitled, selfish, attention-seeking, and obsession with image and identity characteristics have made narcissism the norm in this generation. However, the sin of vanity, pride, and self-indulgence has been the downfall of many since the fall of man.
So, what does the Bible say about narcissism? What should Christians learn from the scripture regarding the sin of pride, vanity, and narcissism? Stay tuned to learn more about what the Bible says about narcissism.
What Does The Bible Say About Narcissism?
Narcissism is strongly discouraged and forbidden in the Bible. According to the Bible, pride is among the most dangerous traits for a person to have, and Satan was corrupted because of his pride (Isaiah 14:13-14).
God also hates pride. Proverbs 16:5 and 8:13 say:
"Everyone who is arrogant in heart is an abomination to the Lord; be assured, he will not go unpunished."
"The fear of the Lord is hatred of evil. Pride and arrogance and the way of evil and perverted speech I hate."
These verses show that we cannot approach God with a spirit of pride in our hearts, and neither can we receive the things of God if we are controlled by pride or any manipulative attributes. For us to genuinely receive Christ and God's words, we need to be humble and understand that we are sinners and depraved.
Thus, for these reasons, narcissism exists because of the sinful nature inherited in humanity. And the only way to overcome this nature is by having the humility of Jesus Christ. When we receive Christ as the Lord and saviour, the holy spirit will guide us and give us strength to walk in humility and overcome any attitudes of the flesh, like narcissism.

Galatians 5:16 and 5:24-26 say:
"But I say, walk by the spirit, and you will not gratify the desires of the flesh."
"and those who belong to Christ Jesus have crucified the flesh with its passions and desires. If we live by the spirit, let us also walk by the spirit. Let us not become conceited, provoking one another, envying one another."
The Bible encourages us to clothe ourselves with humility towards each other (1 Peter 5:5-6). Also, Philippians 2:3-4 say:
"Do nothing from rivalry or conceit, but in humility count others more significant than yourselves. Let each of you look not only to his own interests, but also to the interests of others."
In Philippians 2:5-8, we are encouraged to have the mind of Christ and mimic his attitude in our lives. When we do this (receive Jesus as Lord and Savior), we can overcome narcissism as we submit to the holy spirit.
Why Does God Hate Narcissism?
There are various reasons why God hates narcissism. They include:
God Is Sovereign And The Only True God
According to the old testament, God instructed the children of Israel to put him first as their supreme being. Exodus 20:3 says:
"You shall not have no other gods before me."
This verse forbids Christians from taking other gods as foreign deities, including idols and the god of self. This means Christians should abstain from idol worship and manipulative behaviors' or thinking since narcissism involves replacing God with one's body, identity, or image.
Moreover, when Jesus was asked about the greatest commandment, he affirmed the old testament's teachings regarding pride, submission, and vanity. He said in Matthew 22:37:
"love the Lord your God with all your heart and with all your soul and with all your mind. This is the first and greatest commandment."
He also went ahead and said in Luke 2:23-24:
"Whoever wants to be my disciple must deny themselves and take up their cross daily and follow me. For whoever wants to save their life will lose it, but whoever losses their life for me will save it."
Proverbs 3:5-7 also teaches Christians not to lean on their understanding and be humble and submit to the Lord.
Narcissism Makes People Not Believe In God's Grace
Narcissists believe their work, abilities, and ego are good and can redeem them, not God's grace. And while it's good to work hard, have discipline, and strive to do our best, it's crucial we don't focus on these to save ourselves and forget that God's grace is the only thing that can save us (Ephesians 2:8).
Paul also writes in Romans 3:23-24:
"all have sinned and fall short of the glory of God, and all are justified freely by his grace through redemption that came by Christ Jesus."
These verses show that it's not our actions and doing that can save us, but God's grace and the redemption that came with Jesus Christ.
Narcissism Make People Place Themselves Above Others
When we are obsessed with ourselves, we place ourselves and our desires above others, which contradicts the servant's heart and sacrificial love of Jesus Christ. Christ said the second greatest command is to love your neighbor as you'd love yourself (Matthew 22:39).
Jesus demonstrated this when he washed his disciple's feet in John 13:15 and Mark 10:45:
"I have set you an example that you should do as I have done for you."
"For even the son of man did not come to be served, but to serve, and to give his life as a ransom for many."
Finally, Jesus said in John 15:13:
"My command is this: Love each other as I have loved you. Greater love has no one than this: to lay down one's life for one's friends."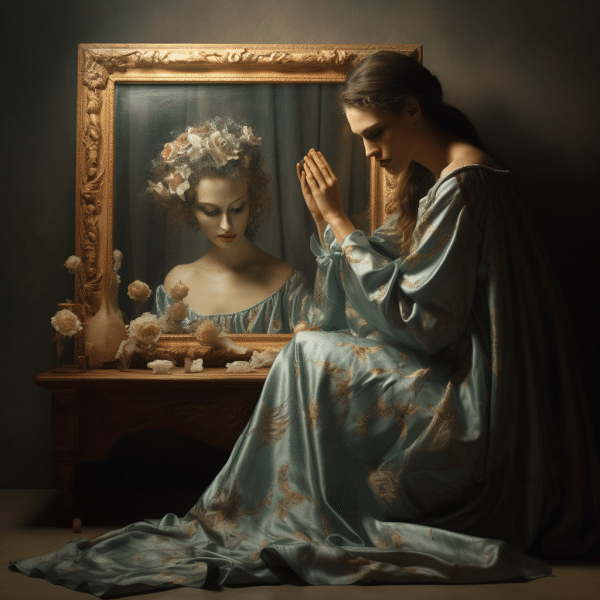 Conclusion
The Bible strongly forbids narcissism as it encourages loving and putting oneself above others. God taught us to love him more than anything and surrender our lives to him for us to be saved. He also encouraged men to love their neighbor as themselves.