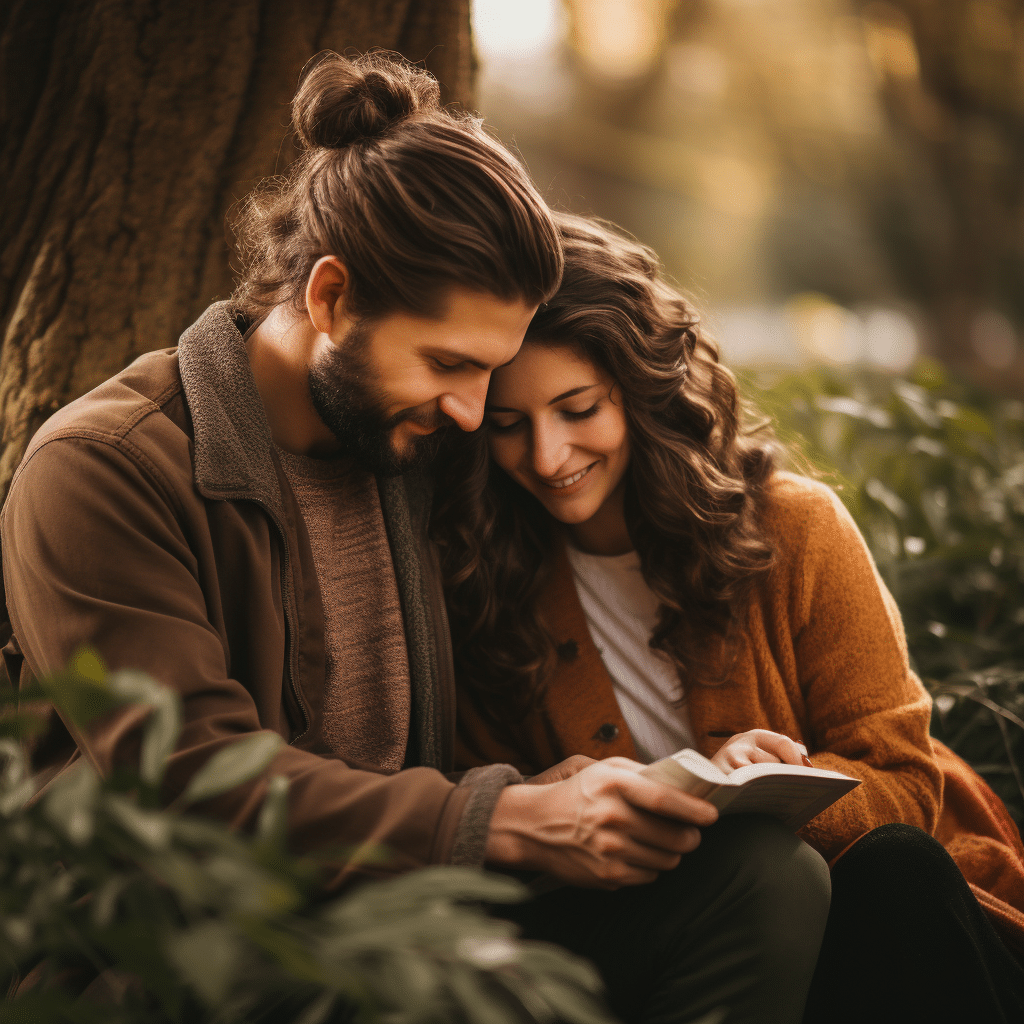 Finding Comfort in Bible Verses for Missing Someone
Psalm 42:1-2
"As the deer pants for streams of water, so my soul pants for you, my God. My soul thirsts for God, for the living God. When can I go and meet with God?"
Missing Someone, Psalm 42:1-2 captures a deep longing for God. Like a deer panting for water, the soul thirsts for God's presence. This expresses a universal emotion – missing someone with a fervent desire to be reunited.
The metaphor of a deer seeking water symbolizes an inner thirst. It can only be quenched by communion with God. These Bible verses remind us of our dependency on something greater. They reflect how life feels incomplete without spiritual sustenance.
This passage speaks to a desire beyond physical needs or worldly desires. It illustrates the profound depths of human longing and how much we crave spiritual nourishment. It resonates with people across different cultures due to its timeless message of longing and longing fulfillment.
Psalm 147:3
"He heals the brokenhearted and binds up their wounds."
Psalm 147:3 expresses how God offers solace to broken hearts. He heals emotional wounds. It shows us that in sorrow, we can find comfort in God's love and compassion.
Life has moments when we miss someone. Maybe a loved one passed away or a friend is far away. The ache in our hearts can be heavy. Psalm 147:3 gives hope and reassurance. God understands our pain and mends brokenness.
God binds up our wounds. He heals not just emotional hurts but physical and spiritual wounds too. Turning to God, we can find wholeness.
Studies show that those who rely on faith during grief have more resilience and recover quicker. Psalm 147:3 offers hope and strength as we heal.
Matthew 5:4
"Blessed are those who mourn, for they will be comforted."
"Blessed are those who suffer from grief – they will receive comfort." – Matthew 5:4 references this comforting truth. Mourning can be a challenging experience full of sadness and pain. But, there is hope in this promise of comfort.
Missing someone can feel unbearable. Our thoughts and feelings may be overrun by the emptiness of their absence. Matthew 5:4 tells us that those who mourn are blessed with comfort. This blessing is a balm to soothe our hurting hearts.
It can be hard to find comfort when we miss someone. We have to accept and feel our grief, rather than hiding it away. Withstanding our pain paves the way to healing.
In this verse, Jesus offers his assurance of comfort to those grieving. It is encouraging to know that God is present with us in our sorrow and wants to help us find peace in our longing.
Throughout time, many have found comfort in this verse while dealing with missing someone. Its power lies in connecting us with an all-powerful being who understands our pain and provides solace beyond words.
Isaiah 41:10
"So do not fear, for I am with you; do not be dismayed, for I am your God. I will strengthen you and help you; I will uphold you with my righteous right hand."
Fear can take over and make us feel alone. But Isaiah 41:10 tells us God is always with us. Don't be scared or dismayed – He is our God, ready to strengthen us with His righteous right hand.
This verse reminds us of God's presence. Difficulties will come, but we have the power and help of a loving God. When we feel weak, this verse teaches us to trust in Him. He will uphold us and guide us through life.
Isaiah 41:10 mentions God's righteous right hand. This symbolizes His authority and power. By holding us up with His righteous right hand, He shows His commitment to protecting us. It also means He never leaves us to face struggles alone.
Let Isaiah 41:10 be a reminder to trust in God. Let go of fear and experience His love and guidance. Know you are never alone. He will uphold you with His strength.
Philippians 4:6-7
"Do not be anxious about anything, but in every situation, by prayer and petition, with thanksgiving, present your requests to God. And the peace of God, which transcends all understanding, will guard your hearts and your minds in Christ Jesus."
Philippians 4:6-7 encourages us to bring our requests and worries to God through prayer, petition, and thanksgiving. Doing so brings the peace of God, a peace that's too great to understand. This peace is like a wall around our hearts and minds in Christ Jesus.
It suggests we should come to God with trust and thanksgiving. Offering our requests shows our reliance on Him and that He's in control. In return, we get an unworldly peace that protects us.
The verse also emphasizes the power of prayer in calming our anxieties and seeking divine help. We should pray in all scenarios – when things are tough or good. This is how we show faith in Him and His capability to provide and sustain us. The peace we receive from this connection with God guards our innermost being in Christ Jesus.
A Pew Research Center survey in 2019 revealed that 54% of Americans pray daily. This suggests that prayer remains an essential part of many people's lives, as they look for solace, guidance, and comfort in their relationship with God.
Proverbs 3:5-6
"Trust in the Lord with all your heart and lean not on your own understanding; in all your ways submit to him, and he will make your paths straight."
Trust the Lord with a strong faith. Put aside your limited understanding. Give all aspects of your life to Him. He will guide you to success! Proverbs 3:5-6 give us timeless wisdom.
We should rely on the Lord, not just our own understanding and reasoning. It reminds us that we have limits. True wisdom is trusting in a higher power. Submitting to God's will opens us up to His guidance.
These verses comfort us when we feel lost or uncertain. We don't have to make decisions alone. Rely on God's knowledge and wisdom for guidance. It helps us be patient and resilient.
These verses tell us to surrender all areas of our lives to God – not just some. When we give our worries, desires, and plans to Him, we get clarity and peace. Relying on the Divine brings great comfort and assurance.
Let this be an invitation: trust the Lord with all your heart. Give up control and let His presence guide you. Don't miss out on the blessings. Open your heart to faith and see how God makes crooked paths straight!
Romans 8:38-39
"For I am convinced that neither death nor life, neither angels nor demons, neither the present nor the future, nor any powers, neither height nor depth, nor anything else in all creation, will be able to separate us from the love of God that is in Christ Jesus our Lord."
Romans 8:38-39 promises us that nothing, not even death, angels, demons, time, or power, can break the bond between us and God's love. We can find comfort in knowing that our relationship with God is unshakeable. This divine connection surpasses anything physical, earthly, or even life and death itself. Angels and demons, no matter how powerful, cannot intervene in this sacred bond.
A friend of mine shared a true story. Her spouse had passed away, and she found solace in the words from Romans 8:38-39. Despite her grief, she knew their souls remained connected through God's love. This belief provided her with the strength and hope to keep going.
This verse is a reminder that, no matter what, nothing can separate us from God's love. We can take comfort in knowing we are never alone and our connection with those dear to us goes beyond the physical realm. We are forever united by God's eternal love.
1 Peter 5:7
"Cast all your anxiety on him because he cares for you."
Turn to God and cast all your anxieties on Him. He truly cares for you! 1 Peter 5:7 encourages us to do this, so we can find solace and comfort instead of being weighed down by worry. We must acknowledge our concerns, but then surrender to God's care. He will provide strength and guidance.
Psalm 34:18 is another verse that offers support. It states, "The Lord is close to the brokenhearted; he rescues those whose spirits are crushed." This reminds us that even in sorrow and longing, God remains present and ready to provide comfort.
Psalm 34:18
"The Lord is close to the brokenhearted and saves those who are crushed in spirit."
God's presence offers comfort to those who are wounded by sorrow. He supplies solace and healing to those who are emotionally crushed. In times of grief, God is near, supplying strength to our broken hearts.
Psalm 34:18 tells us that God knows our suffering. It speaks to those longing for a dear one's presence. God is near in these moments, providing love and support during grief.
The verse also shines light on God's desire to save the crushed in spirit. This refers to those overwhelmed by life and its pressures. Even in hard times, God gives saving grace.
Take comfort in knowing you don't have to face it alone. Lean on God during sadness and let Him give solace. Believe in His promise to be near the brokenhearted and find strength in His love.
John 14:1-3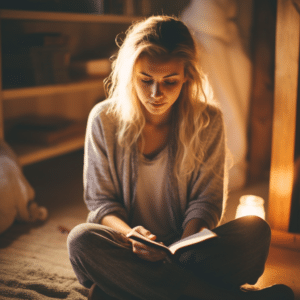 "Do not let your hearts be troubled. You believe in God; believe also in me. My Father's house has many rooms; if that were not so, would I have told you that I am going there to prepare a place for you? And if I go and prepare a place for you, I will come back and take you to be with me that you also may be where I am."
When our hearts ache and we long for someone dear, John 14:1-3 is here to remind us. We must have faith in God and Jesus. Reflecting on these words brings peace to our souls, letting us know there's a heavenly place waiting. We can imagine a large house with many rooms, space for all who believe. Jesus will come and take us to his Father's place. Our faith in God and Jesus is so important. It can bring us comfort even when we miss our loved ones.
A friend shared an inspiring story about this. She was grieving for her grandmother. She meditated on John 14:1-3 and found solace in Jesus' promise to come for her and take her to be with him. Understanding that one day they'd be reunited, she found strength to carry on.
Scripture not only helps us spiritually, but also brings us comfort in times of sorrow and longing. John 14:1-3 is a reminder that even though we may miss those we love, their journey doesn't end here. They are preparing a place for us in heaven, where we will meet them again. That understanding gives us the strength to endure the pain of separation until we are reunited with our loved ones.
Frequently Asked Questions
FAQs: Select Bible Verses About Missing Someone
1. Is there a Bible verse that talks about missing someone?
Yes, there are several Bible verses that address the feeling of missing someone. One such verse is Philippians 1:3 which says, "I thank my God every time I remember you."
2. Are there any verses that can offer comfort when missing someone?
A comforting verse is Psalm 34:18 which states, "The Lord is close to the brokenhearted and saves those who are crushed in spirit." This verse reminds us that God is near and can provide comfort during times of longing and missing someone.
3. Can missing someone be seen as a form of love?
A verse that reflects missing someone as a result of love is 1 Thessalonians 2:17 which says, "But, brothers and sisters, when we were orphaned by being separated from you for a short time (in person, not in thought), out of our intense longing we made every effort to see you."
4. Is there any verse that encourages us to look forward to reuniting with loved ones?
One such verse is 1 Thessalonians 4:17 which says, "After that, we who are still alive and are left will be caught up together with them in the clouds to meet the Lord in the air. And so we will be with the Lord forever." This verse speaks of the future reunion with our loved ones in eternal life.
5. How can biblical verses help when missing someone?
Biblical verses offer solace and reassurance when we miss someone. They remind us of God's presence, love, and comfort during times of longing. These verses can provide hope and perspective as we navigate the emotions associated with missing someone.
6. Are there prayers in the Bible for when we miss someone?
While the Bible may not contain specific prayers solely dedicated to missing someone, various passages depict individuals pouring out their hearts to God in times of longing and separation. These prayers express feelings of missing and seeking God's guidance and solace.