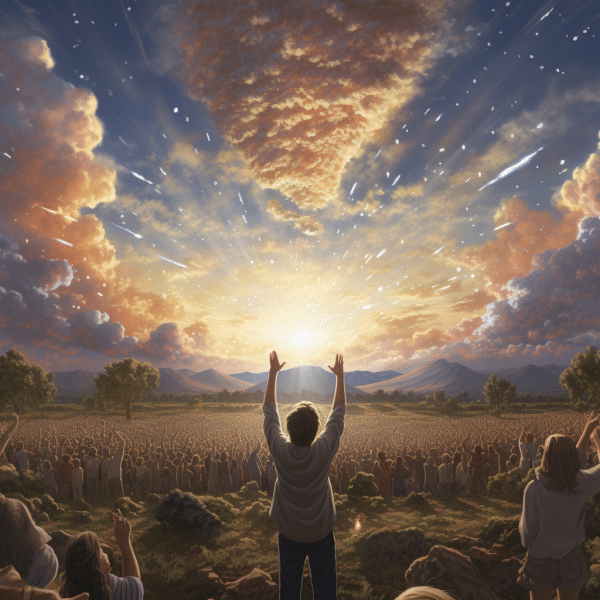 Joy, Gratitude, and Purpose Through Biblical Perspectives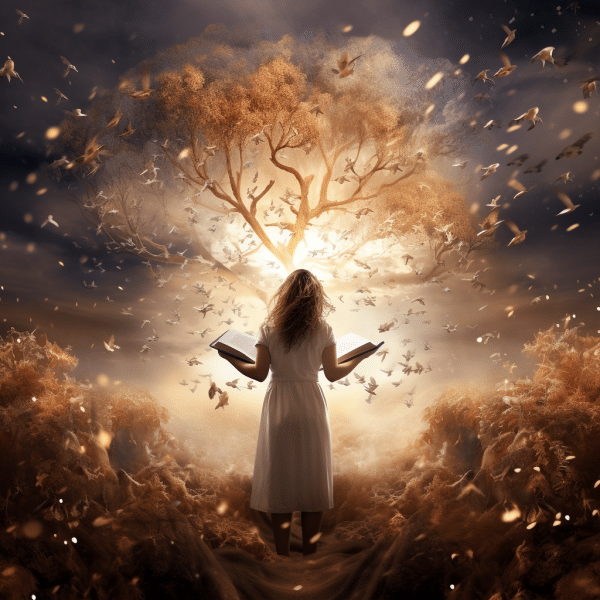 Celebrating life biblical perspectives is important – it brings joy, gratitude and purpose. We can appreciate existence and remember great moments. Acknowledging successes helps us have a positive mindset and strong relationships.
Plus, celebrating life reminds us to enjoy the present and look after ourselves. It validates our hard work and creates happy memories.
Celebration also unites people of different backgrounds. Birthdays, anniversaries and festivities bring us together.
To appreciate celebrating life, do small rituals daily. Try gratitude, family dinners or acts of kindness.
It's not only about big events, but also about the small wins. Celebrate life to enjoy simple pleasures and create connections. Embrace celebration to live fully!
Bible verses that highlight the beauty of life
The Bible sings of the beauty of life – the magnificence and wonder of God's creation. It contains many verses that show the value and importance of life in all its forms. These scriptures remind us of the gift from our Creator, urging us to live life to its fullest.
Genesis 1:27 speaks of our uniqueness and dignity, being made in God's image. Psalms 139:14 praises the intricate design of our physical bodies. Ecclesiastes 11:7 celebrates the pleasure of seeing the beauty of nature, like the sun. Matthew 6:26 shows us how precious we are in God's eyes, using birds as an example. John 10:10 proclaims Jesus' purpose of giving us abundant life. 1 Timothy 6:17 reminds us that joy and fulfillment come from God, not wealth.
Every verse brings out a different aspect of the beauty of life. Each passage encourages us to appreciate and rejoice in the gift of life. Take time each day to ponder these verses and be thankful for the beauty of life all around you.
Bible verses that encourage gratitude for life
Psalm 118:24 reminds us to find joy in every new day, a gift from God. 1 Thessalonians 5:18 encourages us to be grateful, even in hard times, knowing God works for our good. James 1:17 reminds us all blessings are from God.
Ecclesiastes 3:12-13 emphasizes finding joy in work, relationships, and daily activities – these are all gifts from God. Gratitude for life is not just words; it's how we live and treat others.

Maria is an example of this. Despite her difficulties, she radiated joy and gratitude. She showed that even in the darkest moments, gratitude can transform our lives.
Bible verses that inspire hope for the future
The Bible's verses give us hope for the future. They serve as guideposts, showing God's promises and love for us. Jeremiah 29:11 says, "The Lord knows plans to prosper you, not harm you. He has plans to give you hope and a future." Proverbs 3:5-6 explains, "Trust in the Lord and lean not on your own understanding. Submit to Him and He will make your paths straight." Isaiah 40:31 reminds us, "Hope in the Lord and you will renew your strength. Fly like an eagle; run without tiredness; and walk without faintness." Romans 8:28 states, "God works for good for those who love Him and were called by Him." Finally, Psalm 118:24 encourages us to, "Rejoice and be glad in this day that the Lord has made".
These words still mean something to believers today. They offer hope and courage in tough times. To really understand them, feel the emotions they bring. Let the promise of prosperity, strength, and joy fill you. Let these verses be a source of inspiration, to celebrate each day and look forward to all the future holds. Don't miss out on their power. Let them touch your soul and trust that God's love never changes.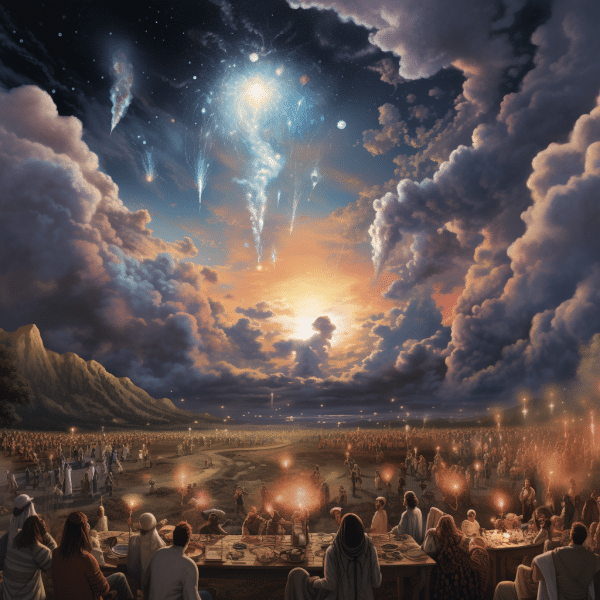 Conclusion: the power of celebrating life through biblical perspectives
The power of life celebrated through biblical perspectives is profound and transformative. The Bible offers guidance, motivation and cheer to face life's joys and challenges with gratitude and reverence. Its verses remind us of creation's beauty, the worth of relationships, and the significance of finding meaning in daily life.
Biblical perspectives teach us to celebrate life by recognizing God's handiwork in all. From nature's grandeur to complex human connections, we are urged to acknowledge and appreciate the divine in every instant. This cultivates a sense of awe and wonder that enriches our experience and deepens our bond with God.
Also, celebrating life through biblical perspectives involves cherishing others. The Bible emphasizes community, love, and compassion. It reminds us to be happy with the joyous and to mourn with the sorrowful. Through acts of kindness, mercy and reconciliation we create joyous and restorative spaces.
Moreover, biblical perspectives urge us to find purpose in even the most mundane tasks. The Bible reminds us that every task can be worship and service. By approaching our daily to-dos with appreciation and intention, they gain importance and help the greater good.
A Harvard study conducted in 2016 found that people engaging in religious or spiritual practices have lower stress levels and better mental health[1].
[1] Harvard T.H. Chan School of Public Health – "Religious/Spiritual Practice and Health: What the Research Says"
Frequently Asked Questions
FAQs about Select Bible Verses about Celebrating Life:
1. Is celebrating life mentioned in the Bible?
Yes, the Bible encourages believers to celebrate life and give thanks for God's blessings. Psalm 150:6 says, "Let everything that has breath praise the Lord." Ecclesiastes 9:7 also advises, "Go, eat your food with gladness, and drink your wine with a joyful heart, for God has already approved what you do."
2. What does the Bible say about finding joy in life?
The Bible teaches that finding joy in life is important. Psalm 16:11 states, "You make known to me the path of life; you will fill me with joy in your presence, with eternal pleasures at your right hand." Additionally, Romans 12:12 encourages believers to "Be joyful in hope, patient in affliction, faithful in prayer."
3. Are there specific verses about celebrating birthdays?
While the Bible does not explicitly mention celebrating birthdays, it does recognize the value of life and the blessing of each year. Proverbs 9:11 states, "For through wisdom your days will be many, and years will be added to your life."
4. What are some verses about rejoicing and giving thanks?
The Bible contains numerous verses about rejoicing and giving thanks. Psalm 118:24 says, "This is the day that the Lord has made; let us rejoice and be glad in it." 1 Thessalonians 5:16-18 also advises, "Rejoice always, pray continually, give thanks in all circumstances; for this is God's will for you in Christ Jesus."
5. How can we celebrate life in a biblical way?
Celebrating life in a biblical way involves focusing on gratitude, love, and honoring God's blessings. This can be done through prayer, worship, spending time with loved ones, and helping those in need. Acts of kindness and generosity reflect a biblical approach to celebrating life.
6. Are there verses about celebrating eternal life in heaven?
Yes, the Bible provides verses about celebrating eternal life in heaven. Revelation 21:4 says, "He will wipe every tear from their eyes. There will be no more death or mourning or crying or pain, for the old order of things has passed away." 1 Corinthians 15:54 also states, "When the perishable has been clothed with the imperishable, and the mortal with immortality, then the saying that is written will come true: 'Death has been swallowed up in victory.'"