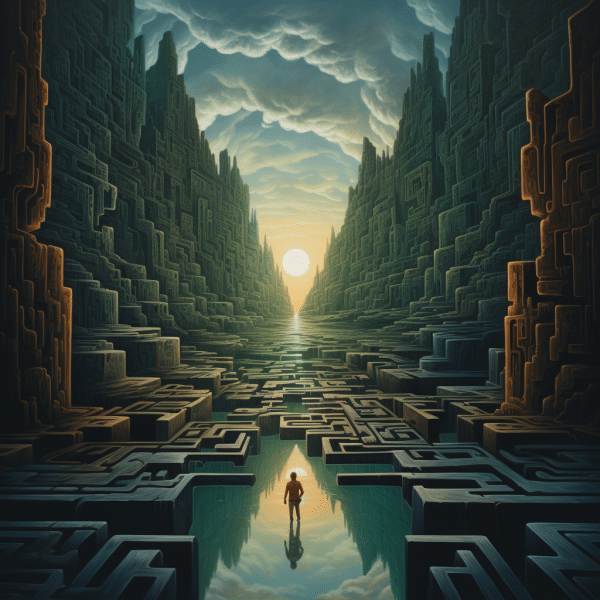 Self-Discovery Your True Identity: Insights from the Bible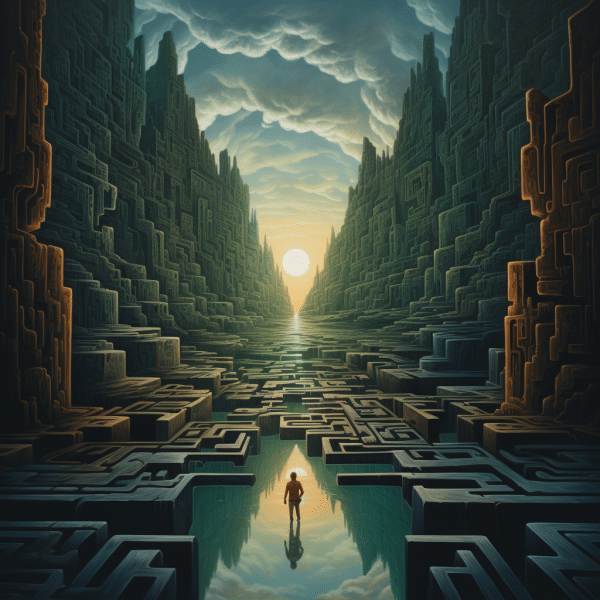 The timeless pursuit of Self-discovery one's true identity has intrigued individuals throughout history. People often take a journey to find their purpose in life. This article will explore some Bible verses that provide insight into this quest.
The Bible is known as a fountain of wisdom and spiritual enlightenment. It has many passages that offer profound reflections on finding oneself. These verses offer comfort, encouragement, and guidance for those seeking to understand their identity and purpose.
Jeremiah 29:11 states, "The Lord knows the plans He has for you – plans to prosper you, not harm you. Plans to give you hope and a future." This verse reminds us that God has a plan for everyone's life and we are not alone.
Psalm 139:13-14 says, "You created my inner being; You knit me together in my mother's womb. I praise You because I'm fearfully and wonderfully made; Your works are amazing, I know that so well." These words remind us of our value and uniqueness as creations of God.
Isaiah 41:10 comforts us in times of doubt, saying, "Don't be afraid, I am with you. Do not be dismayed, for I am your God. I will strengthen you, help you, and uphold you with My righteous right hand." This verse reassures us that we have divine help in our journey of self-discovery.
The source of these Bible verses about finding oneself is the ancient text itself. For centuries, people have been turning to the Bible for answers to life's difficult questions. Its timeless wisdom speaks to the human condition, offering solace and guidance as we search for ourselves.
Explanation of the concept of finding oneself
The journey of self-discovery is a quest to find oneself. It's a process of discerning one's true identity and purpose. To do this, one must look within and reflect, as well as explore new experiences to gain a better understanding of themselves. This is often linked with personal growth and development, as individuals strive to align their actions and beliefs with their authentic selves.
Religious texts, such as the Bible, can provide guidance and inspiration on this journey. Jeremiah 29:11 encourages us to seek God's plan, as He knows what is best for us. Psalm 139:14 reminds us to embrace our unique qualities and recognize our intrinsic worth. Lastly, Romans 12:2 calls us to break free from societal norms and expectations, to be transformed by renewing our minds with God's guidance.
St. Augustine is an example of someone who found himself through his faith in God. After a spiritual awakening, he embraced Christianity and discovered his purpose. This led him to become one of the most influential figures in Christian history.
Bible verse about the importance of self-discovery
In the quest for self-discovery, the Bible can be a source of profound wisdom and guidance. Jeremiah 29:11 is an example of a verse that enlightens us about the importance of this journey. It reassures us God has plans to bless and prosper us. By taking on this journey, we are aligning ourselves with His divine purpose.

Proverbs 3:5-6 urge us to trust in the Lord and not rely solely on our own understanding. As we navigate life, this verse reminds us to seek God's guidance. This way, we can invite His wisdom into our lives and allow Him to guide our paths to true self-discovery.
Romans 12:2 encourages us to not conform to the patterns of this world. Rather, we should be transformed by renewing our minds. Through self-reflection and introspection, as well as seeking God's Word, we can break free from expectations and discover our true selves. We can open ourselves up to a deeper understanding of who we are meant to be in Christ by embracing this transformative process.
Pro Tip: To gain a clearer understanding of these verses' intended meanings and messages, it can be beneficial to read them in their biblical context. Also, getting support from wise mentors or joining faith-based communities can be beneficial during your self-discovery journey.
Bible verse about seeking God to find oneself
Sometimes in life, we feel lost. We don't know our purpose. But seeking God can help us find ourselves. Jeremiah 29:13 says, "Seek me with all your heart and you will find me." We search for answers, and to feel like we belong. Psalm 139:13-14 tells us, "God made me, knit me in my mother's womb. I am wonderfully made." This means we are special to God. Isaiah 55:6 urges us to seek Him, "Seek the Lord while He is near." Through Him, we can discover who we are.
Bible verse about finding identity in Christ
Discovering who we are in Christ is an intense, life-changing experience. We can learn the truth of our identity through the Word of God. It has several verses that talk about finding ourselves in Him.
2 Corinthians 5:17 says, "If you follow Christ, you become a new creation. Old things pass away. Everything is new." This reminds us that when we accept Christ, we are no longer defined by our past. We get a fresh start and a clear purpose.
Galatians 2:20 states, "I am dead with Christ. Now Christ lives in me. I live by faith in the Son of God, who loves me and gave Himself for me." This tells us that as believers, our old self has been killed with Christ. We don't live for ourselves anymore. Our identity is intertwined with His.
Isaiah 43:1 assures us of God's love: "God created you. Don't be afraid. He has redeemed you. He calls you by name. You are His." This verse shows us how God knows us personally. He affirms our worth and declares that we belong to Him. When we feel lost, we can remember that God claims us.
Bible verse about the transformation of the mind
The concept of transforming the mind is powerful. Romans 12:2 says, "Do not follow the world's pattern. Let your mind be renewed and you will be transformed." Breaking away from social norms and changing your way of thinking is encouraged.
This transformation is more than just a physical change. It requires looking inward, reflecting, and leaving behind old habits and beliefs. Ephesians 4:23 tells us to "renew our spirit's minds". Growth must begin inside before it can be seen on the outside.
This idea has a different focus than just looks. It encourages us to look at our thoughts, values, and attitudes; allowing us to live God's plan for us. Philippians 4:8 says to think about what is good, lovely, admirable, and praiseworthy. This highlights the importance of having positive thoughts and self-reflection during the transformation process.
One example of this Biblical principle is Paul's conversion. He used to persecute Christians, but after a divine encounter with Jesus Christ (Acts 9:1-19) on the road to Damascus, his mind changed. Paul became one of Christianity's most influential figures. This shows how a shift in perspective can lead to great personal growth and a purposeful life.
Bible verse about finding purpose and calling
Uncovering one's purpose and calling in life is a common undertaking. The Bible can assist by providing guidance through inspiring verses. Here are five key ideas to consider:
Proverbs 3:5-6 – "Trust God with all your heart. Do not rely on your own understanding. Acknowledge Him in all you do and He'll direct your paths." This reminds us to put faith in God's knowledge and guidance instead of relying only on our own.
Ephesians 2:10 – "God's workmanship created us in Christ Jesus to do good deeds. God planned these deeds before, for us to walk in them."
Jeremiah 29:11 – "The Lord declares, 'I know plans for you; plans to prosper, not to harm; plans of hope and a future.'" This verse gives assurance that God has great intentions for our lives, even in times of doubt.
Romans 8:28 – "We know all things work together for good for those loving God, those called according to His purpose." This verse teaches us that all the positive and negative experiences can be used by God for a greater purpose.
Matthew 6:33
"Seek God's kingdom and His righteousness first. All these things will be given to you." This verse encourages us to prioritize our relationship with God above all else. By doing so, we can serve His purposes and receive blessings.
On this quest for purpose and calling, keep in mind that it's personal. It takes patience, introspection, and openness to listening to God's voice. When we look for Him earnestly, He will lead us towards fulfilling His special plan for each of us.
One story to illustrate this point: Sarah was trying to decide her next career move. She looked in the Bible and found Psalm 32:8 – "I will instruct you and teach you in the way you should go; I will counsel you with my loving eye on you." Inspired by this, she prayed and reflected. She stayed true to God's calling and suddenly, doors opened for her. She ended up starting her own nonprofit organization. Sarah learnt that obeying God's guidance ultimately leads to achieving one's calling.
These verses and stories offer hope and encouragement.
Bible verse about finding strength and confidence in God
Facing life's challenges and uncertainties can be hard. But we can find comfort and guidance by looking to God for strength and confidence. The Bible has lots of verses that remind us of the power and support we can get from God.
Isaiah 41:10 says, "Fear not, for I am with you. Be not dismayed, for I am your God. I will give you strength and help you. I will uphold you with my righteous right hand." This verse shows us that we don't have to face tough times alone. It tells us that God is here with us, ready to offer His support and strength to help us overcome anything.
Philippians 4:13 also speaks to finding strength and confidence in God. It says, "I can do all things through Christ who strengthens me." This verse shows us that when we trust in God, we can do anything. No matter what obstacles come our way, we have the power to keep going because of our relationship with Christ.
If we want to get stronger and more confident in God, we need to make an effort. This means immersing ourselves in scripture, praying daily, asking for support from others, and believing in God's promises. Doing these things will give us courage and assurance. Then we can face whatever comes our way with strength and empowerment.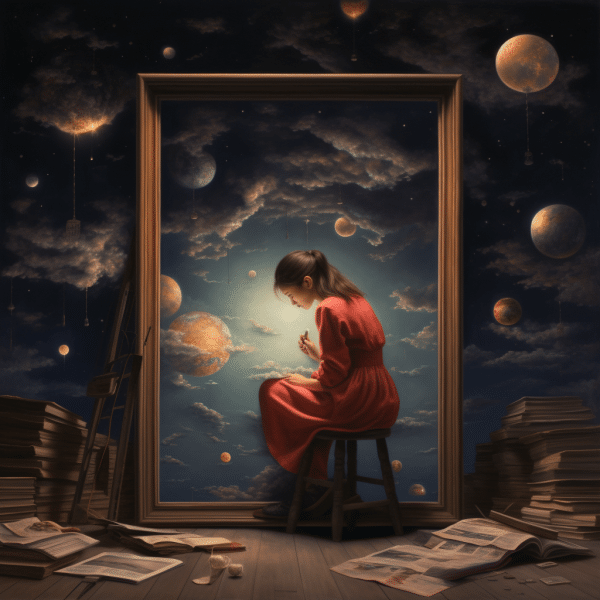 Conclusion
The voyage of finding one's self is filled with obstacles and unknowns. Throughout this article, we have examined various Bible verses that give direction and motivation in this mission of self-discovery.
These verses emphasize the importance of seeking God's wisdom, counting on his strength, and believing in his plans.
As we complete our exploration of Bible verses about finding oneself, it is essential to remember that self-discovery is a continuous experience. It involves self-reflection, deep thought, and being open to growth and change.
Counting On His Strength
Although the track may be difficult at times, the promises in these verses remind us that we are not alone in our journey. God is ever with us, leading our strides and giving solace along the way.
One particular point highlighted by these verses is the notion that genuine self-discovery comes through yielding to God's will. It shows us to let go of our own wants and aspirations and instead align ourselves with his purpose for our lives. In doing so, we can experience a newfound sense of identity and fulfillment that is better than anything we can achieve independently.
In Psalm 139:23-24, David expresses ardently about searching for God's direction in uncovering concealed truths within ourselves: "Search me, O God, and know my heart; test me and know my anxious thoughts. See if there is any offensive way in me and lead me in the way everlasting." This verse reminds us of the significance of being truthful with ourselves as we seek personal growth.
His words contain eternal truths that can light up our path and help us recognize our true selves. So let us keep looking into scriptures, applying their teachings earnestly, and permitting them to form our identities for the honor of God.
Frequently Asked Questions
FAQs – Select Bible Verses About Finding Yourself
Q1: What does the Bible say about finding oneself?
A1: The Bible encourages us to seek God and His purpose for our lives. In Matthew 6:33, Jesus teaches that when we seek first the Kingdom of God, everything else will fall into place.
Q2: Are there specific Bible verses that talk about self-discovery?
A2: Yes, Psalm 139:13-14 reminds us that we are fearfully and wonderfully made by God. Jeremiah 29:11 assures us that God has plans for our future. These verses highlight the importance of understanding our own worth and purpose in God's eyes.
Q3: How can I find myself through God?
A3: By spending time in prayer and studying God's Word, we can gain wisdom, guidance, and a deeper understanding of who we are in Christ. Psalm 119:105 says that God's Word is a lamp unto our feet and a light unto our path.
Q4: Can the Bible help me overcome self-doubt?
A4: Absolutely! Romans 12:2 encourages us to renew our minds and not conform to the patterns of this world. Reading and meditating on God's promises can help us overcome self-doubt and find confidence in our identity in Christ.
Q5: Are there examples in the Bible of people finding themselves?
A5: Yes, the story of the prodigal son in Luke 15:11-32 illustrates a powerful journey of self-discovery. After making mistakes and realizing his need for change, the son returns to his loving father and finds forgiveness, acceptance, and a renewed sense of identity.
Q6: Can the Bible provide guidance in times of confusion about one's purpose?
A6: Absolutely! Proverbs 3:5-6 encourages us to trust in the Lord and acknowledge Him in all our ways. When we seek God's guidance and surrender our plans to Him, He promises to direct our paths.