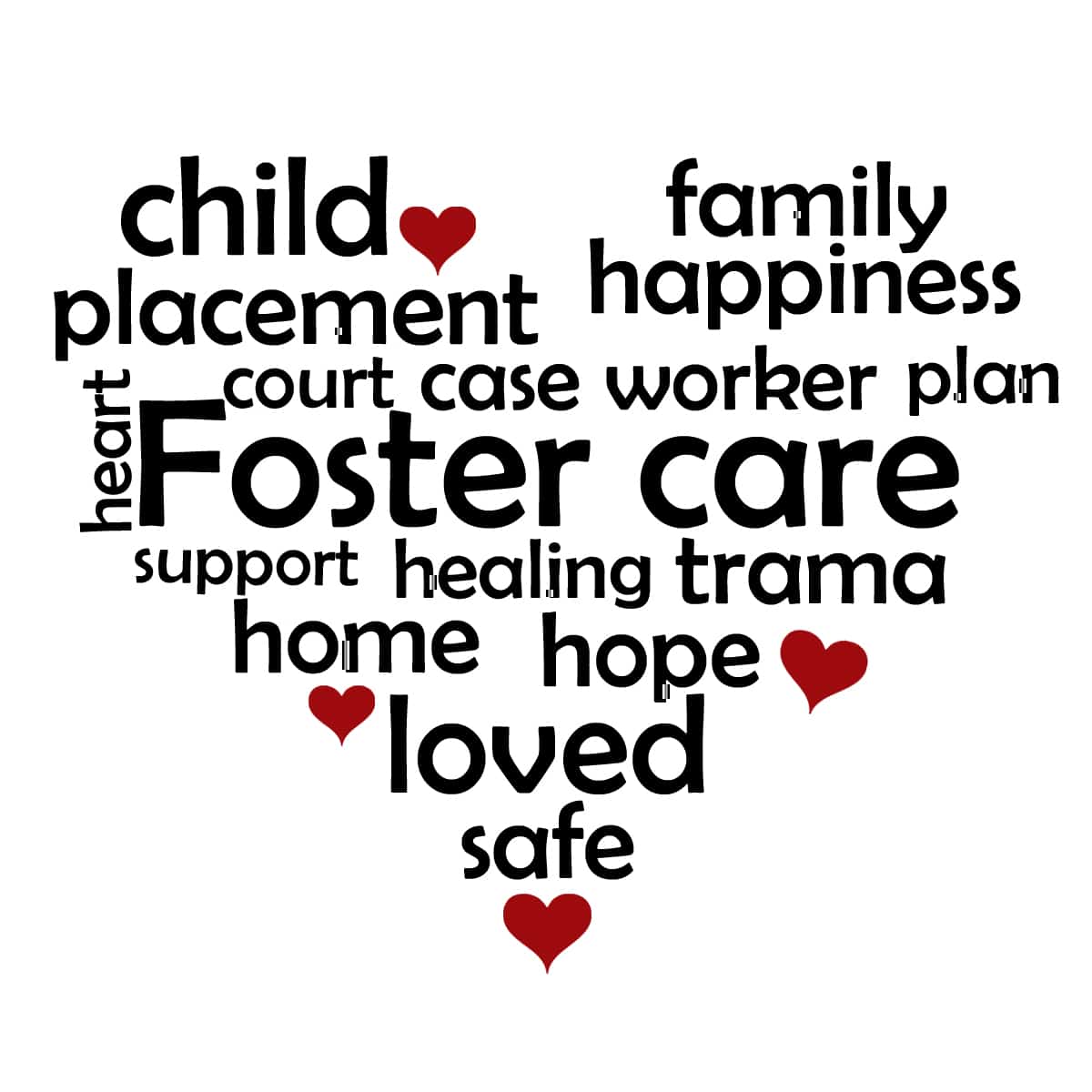 Bible Verses About Foster Care
As Christians, we are entrusted with the duty to prioritize the well-being of those in need, particularly children who have been placed in foster care. Taking on such a commitment can be an intimidating and multi-layered task. Questions arise such as how to delve into the system, what the process of becoming a foster parent entails, and how to extend assistance to children undergoing trauma.
In this blog, we will thoroughly analyze how individuals of faith can address foster care with both understanding and compassion while also providing hands-on instructions on supporting and caring for these fragile kids. Furthermore, we'll inspect the biblical principles that support our main purpose to look after those in need and determine how they steer us in tackling foster care.
Related: BIBLE VERSE ABOUT GUARDING YOUR EYES AND EARS
 Understanding Foster Care
Definition of Foster Care
Foster care is an arrangement in which children are placed into the care of a family or group home for a designated period of time, with the intent to ultimately reunite them with their biological parents whenever possible. It seeks to ensure the safety and emotional welfare of kids by providing them with a supportive and caring environment.
Overview of the Foster Care System
The foster care system is an intricate and frequently overloaded framework of organizations, social workers, and caregivers that are devoted to ensuring the protection and prosperity of youth in their charge. Children may find themselves in foster care due to a multitude of occurrences, depending on the situation such as maltreatment, disregard, desertion, or the detainment of a guardian.
Common Challenges Faced by Children in Foster Care
Foster children are often confronted with an array of difficulties, such as emotional distress, behavioural problems, educational struggles, and trauma-induced symptoms.
In addition to the sense of abandonment and rejection they may carry in regards to their biological family, these children can suffer through interrupted placement changes that can be difficult to come to terms with, causing further damage to their emotionally-vulnerable state.
Consequently, it is vitally important that foster parents and other caregivers involved take steps to provide a secure atmosphere that encourages healing.
Supporting Foster Children
 Providing stability
Fostering long-term stability for children in the care system is paramount. Introducing and upholding an ordered routine, imparting clear boundaries and expectations, and being dependably consistent in your interactions are key components to facilitating fruitful progress. In addition, where appropriate, maintaining contact with the child's biological family is a vital link to their identity and heritage that should be encouraged.
 Building relationships
Creating and preserving positive, supportive relations with foster kids is indispensable for their well-being. Taking the time to engage them in activities they enjoy, having thoughtful conversations, and providing emotional support are all key components of this. Furthermore, it is paramount to maintain steady communication between the child's social worker and other supporters to guarantee that everyone is on the same page in support of the child's best interests.
Related: BIBLE VERSES ABOUT ACCOMPLISHMENTS
Meeting practical needs
As a foster parent or guardian, it is critical to fulfill the practical requirements of a foster child, like clothing, educational materials, and medical assistance. Furthermore, it is important to act as an advocate for the little one and secure their needs within the framework of the foster care system.
 Addressing trauma
Caring for children in foster care who have suffered trauma is of the utmost importance, requiring therapeutic and counseling services to ensure they can heal. Trauma-informed approaches must be implemented when tending to them, with patience and understanding being essential as the child progresses through their emotions and experiences.
 Advocating for systemic change
As Christians, we are responsible for ensuring justice and fairness for all. By advocating for modifications to the foster care system, such as amplifying financial support for resources, advocating for policies that prioritize maintaining family ties, and exposing racial injustice in the system, we can create better outcomes for children and families. It is our obligation as Christians to work towards these changes.
Bible Verses About Foster Care
James 1:27 – "Religion that God our Father accepts as pure and faultless is this: to look after orphans and widows in their distress and to keep oneself from being polluted by the world."
Psalm 68:5-6 – "A father to the fatherless, a defender of widows, is God in his holy dwelling. God sets the lonely in families, he leads out the prisoners with singing; but the rebellious live in a sun-scorched land."
Matthew 18:5 – "And whoever welcomes one such child in my name welcomes me."
Proverbs 31:8-9 – "Speak up for those who cannot speak for themselves, for the rights of all who are destitute. Speak up and judge fairly; defend the rights of the poor and needy."
Isaiah 1:17 – "Learn to do right; seek justice. Defend the oppressed. Take up the cause of the fatherless; plead the case of the widow."
Ephesians 1:5 – "He predestined us for adoption to sonship through Jesus Christ, in accordance with his pleasure and will."
Romans 8:15 – "The Spirit you received does not make you slaves, so that you live in fear again; rather, the Spirit you received brought about your adoption to sonship. And by him we cry, 'Abba, Father.'"
Deuteronomy 10:18 – "He defends the cause of the fatherless and the widow, and loves the foreigner residing among you, giving them food and clothing."
Galatians 4:4-5 – "But when the set time had fully come, God sent his Son, born of a woman, born under the law, to redeem those under the law, that we might receive adoption to sonship."
1 John 3:18 – "Dear children, let us not love with words or speech but with actions and in truth."
Psalm 146:9 – "The Lord watches over the foreigner and sustains the fatherless and the widow, but he frustrates the ways of the wicked."
Isaiah 58:6-7 – "Is not this the kind of fasting I have chosen: to loose the chains of injustice and untie the cords of the yoke, to set the oppressed free and break every yoke? Is it not to share your food with the hungry and to provide the poor wanderer with shelter—when you see the naked, to clothe them, and not to turn away from your own flesh and blood?"
Jeremiah 22:3 – "This is what the Lord says: Do what is just and right. Rescue from the hand of the oppressor the one who has been robbed. Do no wrong or violence to the foreigner, the fatherless or the widow, and do not shed innocent blood in this place."
Matthew 19:14 – "Jesus said, 'Let the little children come to me, and do not hinder them, for the kingdom of heaven belongs to such as these.'"
Mark 9:36-37 – "He took a little child whom he placed among them. Taking the child in his arms, he said to them, 'Whoever welcomes one of these little children in my name welcomes me; and whoever welcomes me does not welcome me but the one who sent me.'"
Galatians 6:2 – "Carry each other's burdens, and in this way you will fulfill the law of Christ."
Hebrews 13:3 – "Continue to remember those in prison as if you were together with them in prison, and those who are mistreated as if you yourselves were suffering."
James 2:14-17 – "What good is it, my brothers and sisters, if someone claims to have faith but has no deeds? Can such faith save them? Suppose a brother or a sister is without clothes and daily food. If one of you says to them, 'Go in peace; keep warm and well fed,' but does nothing about their physical needs, what good is it? In the same way, faith by itself, if it is not accompanied by action, is dead."
Psalm 10:14 – "But you, God, see the trouble of the afflicted; you consider their grief and take it in hand. The victims commit themselves to you; you are the helper of the fatherless."
Proverbs 19:17 – "Whoever is kind to the poor lends to the Lord, and he will reward them for what they have done."
Psalm 82:3 – "Defend the weak and the fatherless; uphold the cause of the poor and the oppressed."
Proverbs 31:9 – "Open your mouth, judge righteously, and defend the rights of the poor and needy."
Zechariah 7:9-10 – "This is what the Lord Almighty said: 'Administer true justice; show mercy and compassion to one another. Do not oppress the widow or the fatherless, the foreigner or the poor. Do not plot evil against each other.'"
Psalm 68:6 – "God sets the lonely in families, he leads out the prisoners with singing; but the rebellious live in a sun-scorched land."
Matthew 25:35-40 – "For I was hungry and you gave me something to eat, I was thirsty and you gave me something to drink, I was a stranger and you invited me in, I needed clothes and you clothed me, I was sick and you looked after me, I was in prison and you came to visit me.' Then the righteous will answer him, 'Lord, when did we see you hungry and feed you, or thirsty and give you something to drink? When did we see you a stranger and invite you in, or needing clothes and clothe you? When did we see you sick or in prison and go to visit you?' The King will reply, 'Truly I tell you, whatever you did for one of the least of these brothers and sisters of mine, you did for me.'"
Romans 12:13 – "Share with the Lord's people who are in need. Practice hospitality."
Proverbs 22:6 – "Start children off on the way they should go, and even when they are old they will not turn from it."
Deuteronomy 10:18-19 – "He defends the cause of the fatherless and the widow, and loves the foreigner residing among you, giving them food and clothing. And you are to love those who are foreigners, for you yourselves were foreigners in Egypt."
Psalm 27:10 – "Though my father and mother forsake me, the Lord will receive me."
Psalm 68:5 – "A father to the fatherless, a defender of widows, is God in his holy dwelling."